Rotary Foundation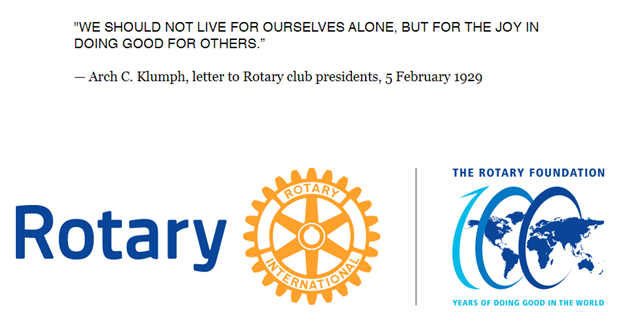 The mission of The Rotary Foundation of Rotary International is to enable Rotarians to advance world understanding, goodwill, and peace through the improvement of health, the support of education, and the alleviation of poverty.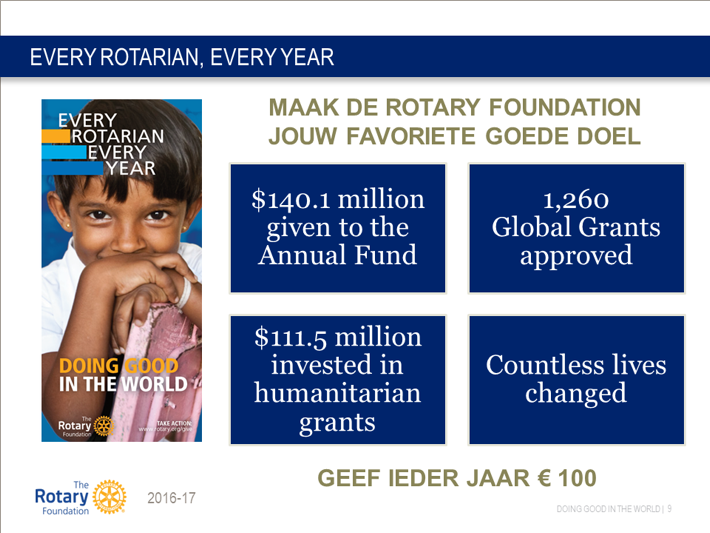 The Rotary Foundation transforms your gifts into service projects that change lives both close to home and around the world. Since it was founded more than 100 years ago, the Foundation has spent more than $4 billion on life-changing, sustainable projects.With your help, we can make lives better in your community and around the world. KIJK HIER voor de meest up-to-date financiele informatie.
Geschiedenis
The Rotary Foundation wordt opgericht in 1917 als een 'endowment fund' (dotatiefonds) door Arch Klumph, de zesde president van Rotary International (RI) met als doel 'doing good in the world', de missie (en het motto) die zelfs na 100 jaar nog altijd opgaat.
Focus gebieden
The Rotary Foundation Annual Report 2017-18