BASISONDERWIJS EN ALFABETISERING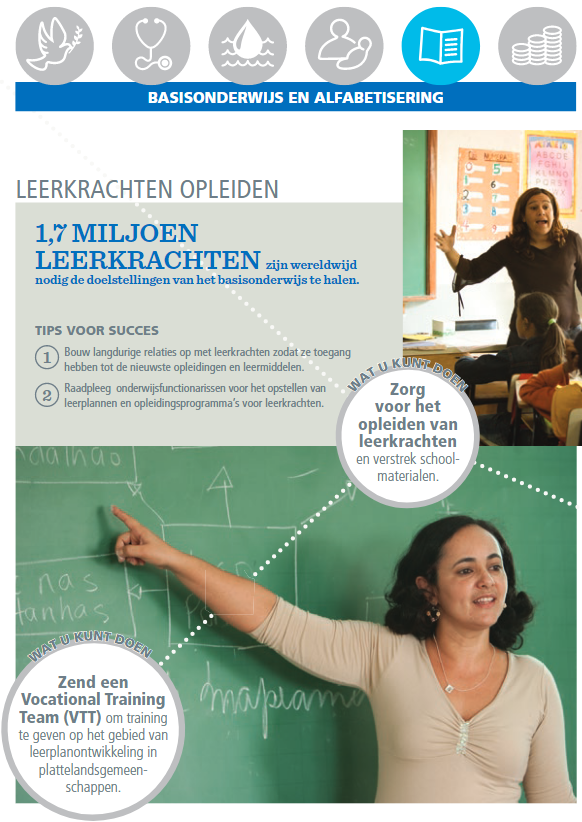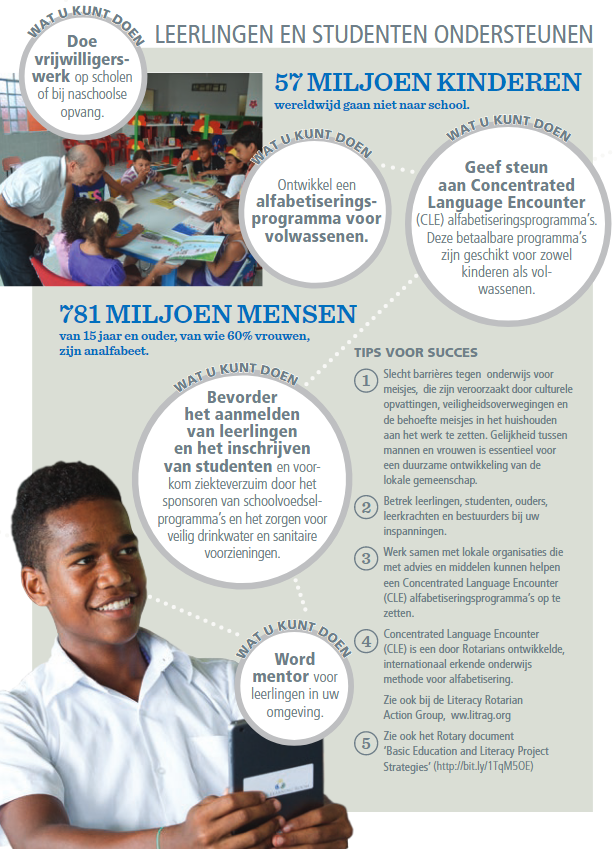 BASIC EDUCATION AND LITERACY
Rotary supports activities and training to improve education for all children, and literacy for children and adults.
Area of Focus Statement of Purpose and Goals
TRF enables Rotarians to ensure that all people have sustainable access to basic education and literacy by:
1. Supporting programs that strengthen a community's ability to provide basic education and literacy to all
2. Increasing adult literacy
3. Working to reduce gender disparity in education
4. Funding graduate scholarships for career-minded professionals related to basic education and literacy.