Thema Water
Wil je meer weten over Rotary Water activiteiten in District 1560? Neem dan contact op met de voorzitter van D.1560 WATER COMMISSIE : Otto Willemsen, lid van RC Bergh.

The Water & Sanitation Rotarian Action Group (WASRAG) was formed in 2007 by a group of Rotarians, recognized by Rotary International, and focused on WASH projects. Since then it has facilitated many hundreds of projects – helping clubs find partners, ensuring sustainability, stressing the importance of a needs-driven approach, and developing best practices. LEES VERDER >>  

Landelijk Rotary Water Seminar (Mei 2019)
Het is tijd om in actie te komen. Dat is wat Rotary doet. Zij streeft naar toegang tot veilig drinkwater, adequate sanitatie en hygiëne voor iedereen in 2030. Het eerste Landelijke Rotary Water Seminar geeft een krachtige impuls aan de reeds omvangrijke bijdrage van Nederlandse Rotaryclubs aan deze missie. LEES VERDER >>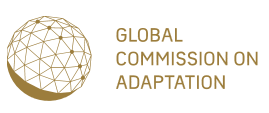 The Global Commission on Adaptation moves communities, cities and countries to proactively prepare for the disruptive effects of climate change with urgency, fierce determination and foresight, so we can take advantage of the best, most cost-effective options, reduce risk and come out stronger.
Following the United Nations Climate Change Summit on 23rd September 2019, convened by UN Secretary General António Guterres to meet the climate challenge, the Global Commission on Adaptation will begin its Year of Action. Our Year of Action will:
Advance recommendations from Flagship Report and Action Tracks
Help accelerate adaptation around the world
Improve human well-being and result in more sustainable economic development and security
Findings presented in October 2020 at Climate Adaption Summit hosted by The Netherlands.
Waterlanders
In de serie 'Waterlanders' van De Gelderlander maken Jeannette den Boer en Stefan Coppers een wereldreis om te ervaren hoe klimaatverandering het dagelijks leven elders op aarde nu al ontregelt. Waterlanders is een serie waarin de kijker wordt geconfronteerd met de wereldwijde wateruitdaging. Verrast door een rijkdom aan cultuur en natuur. Geroerd door mooie humane verhalen. En aangespoord om zoet water op juiste waarde te schatten, want water is 'een kostbaar goedje'!