Fotoverslag 8 maart - 3 april 2014: Aanleg Synthetisch Gras Achtertuin Future Hope, Rowland Road, Kolkata
Photo's Rowland Road Back Garden Synthetic Grass Work in Progress
Initial situation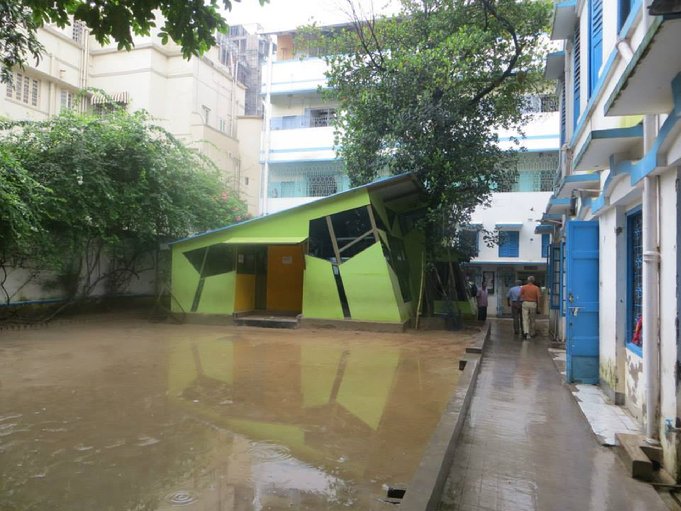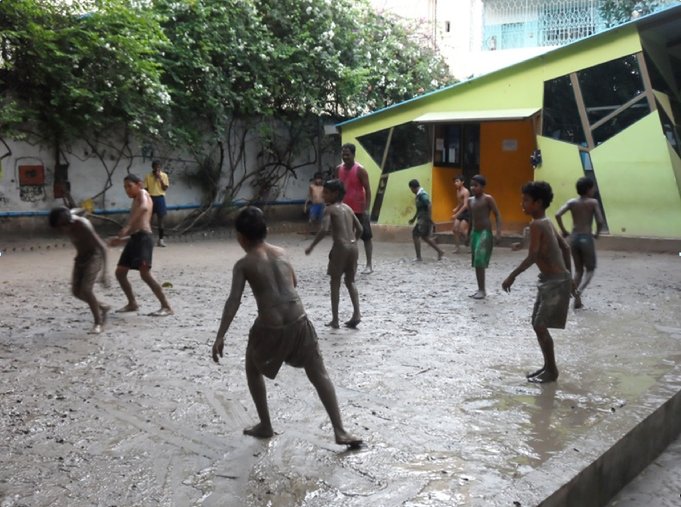 1st Day (8th March '14)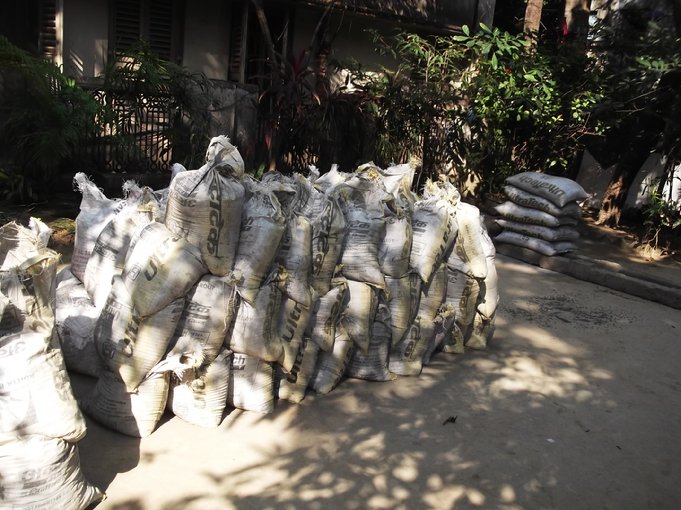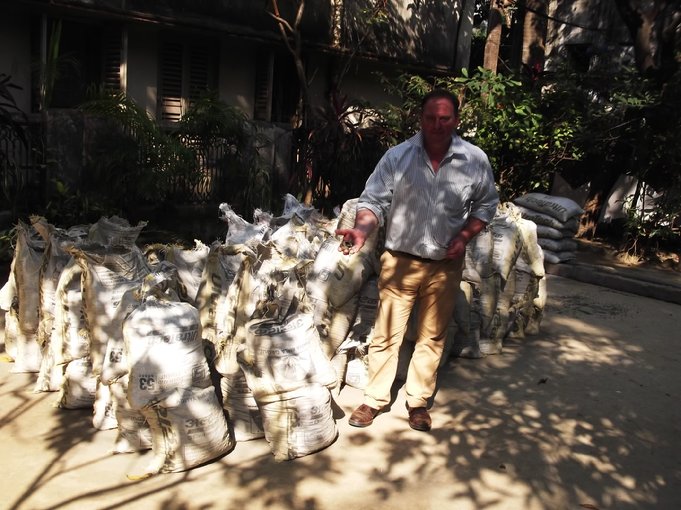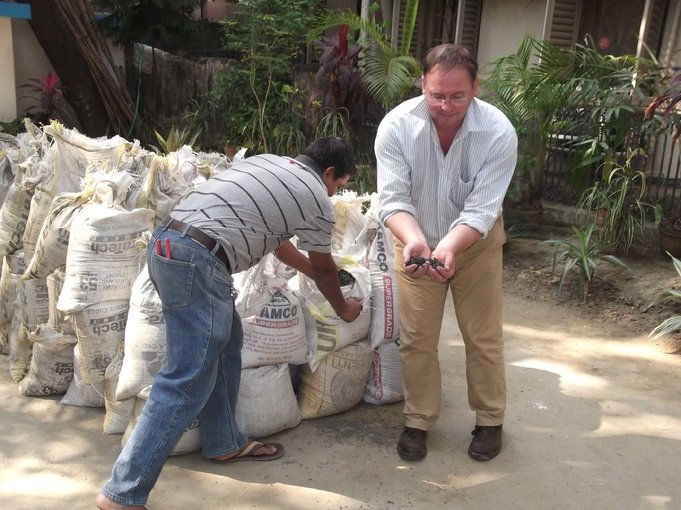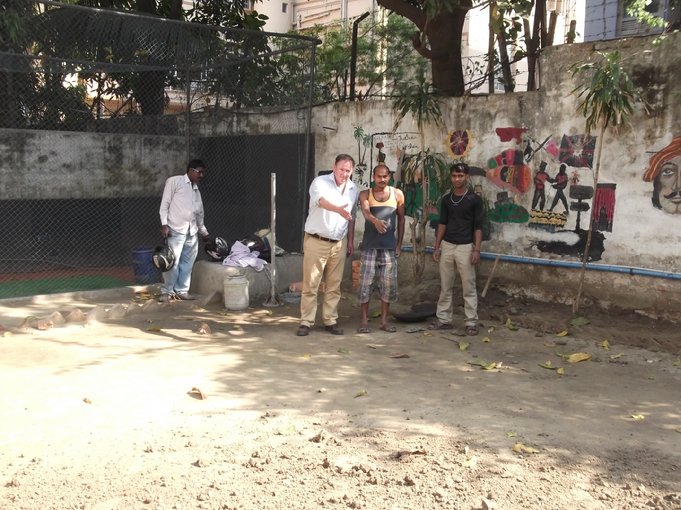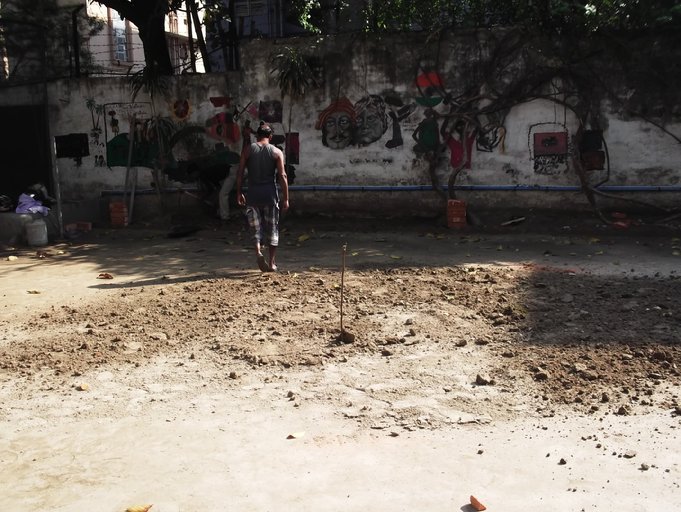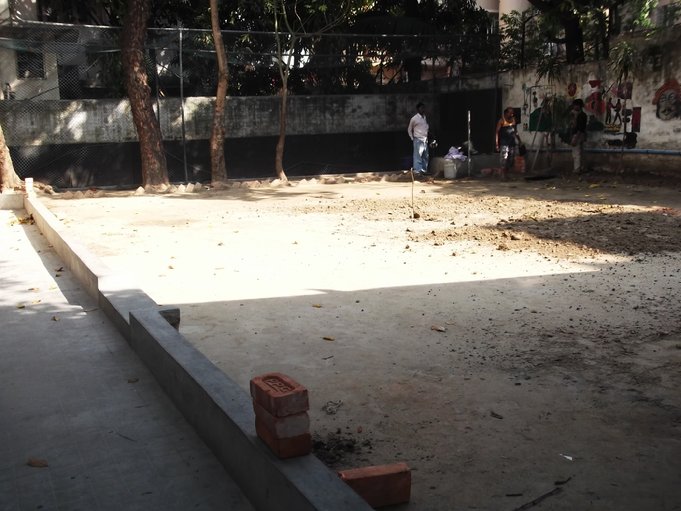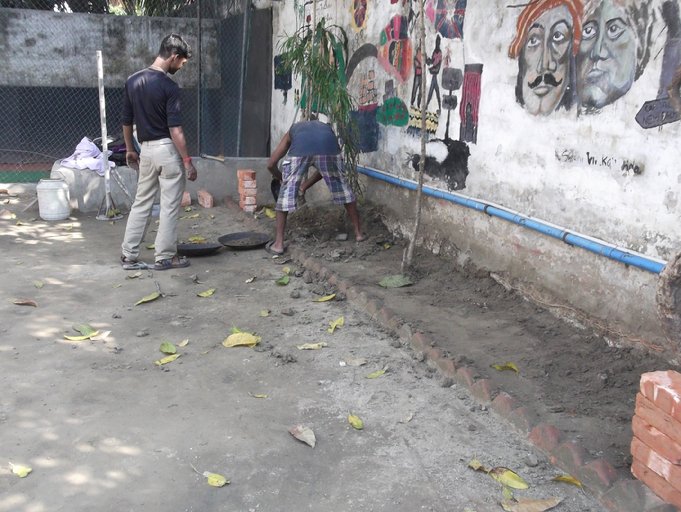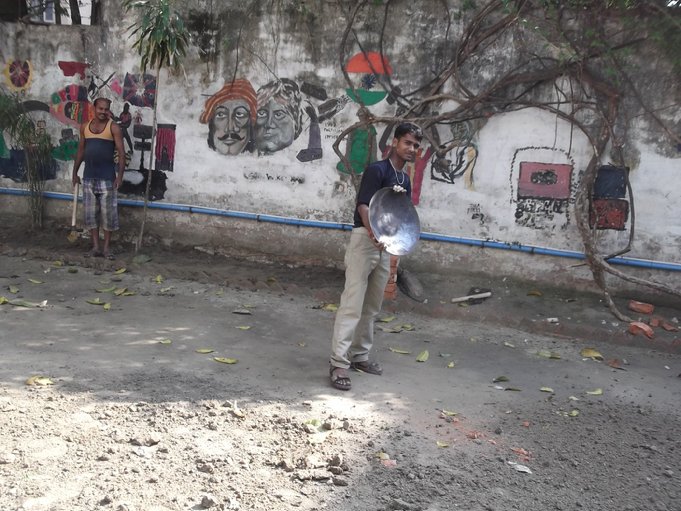 Day 2 and 3 (9th – 10th March '14)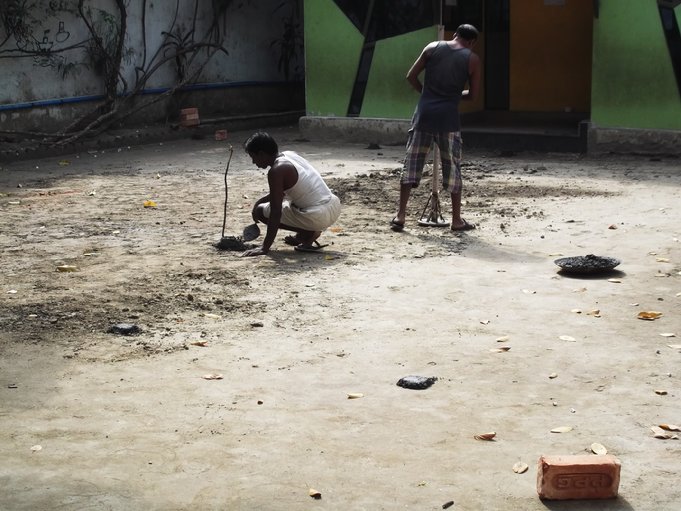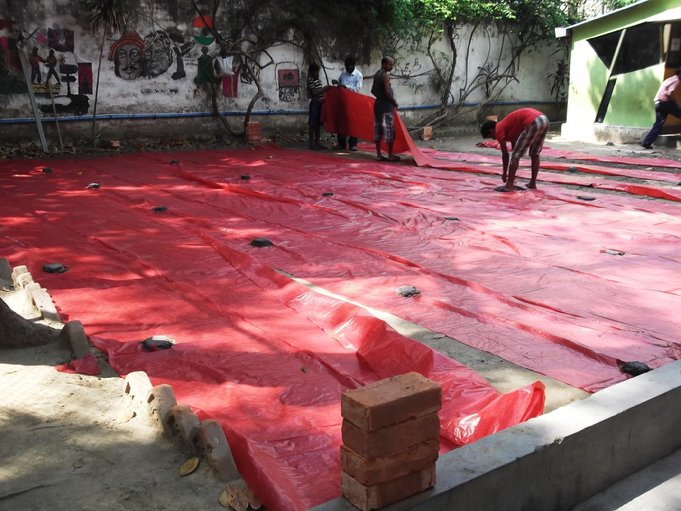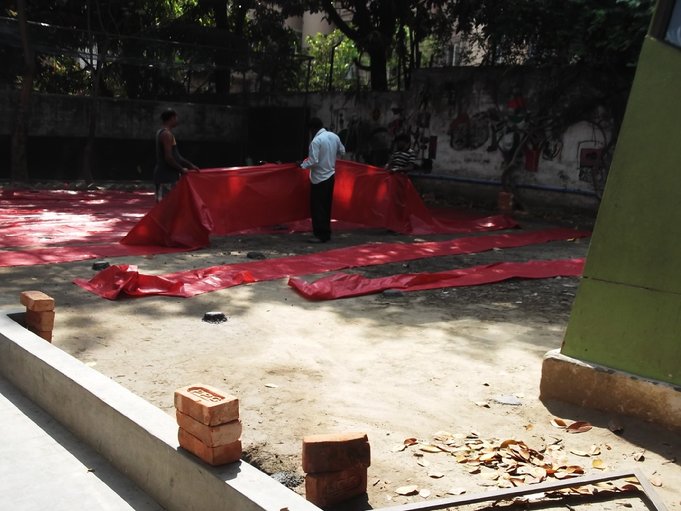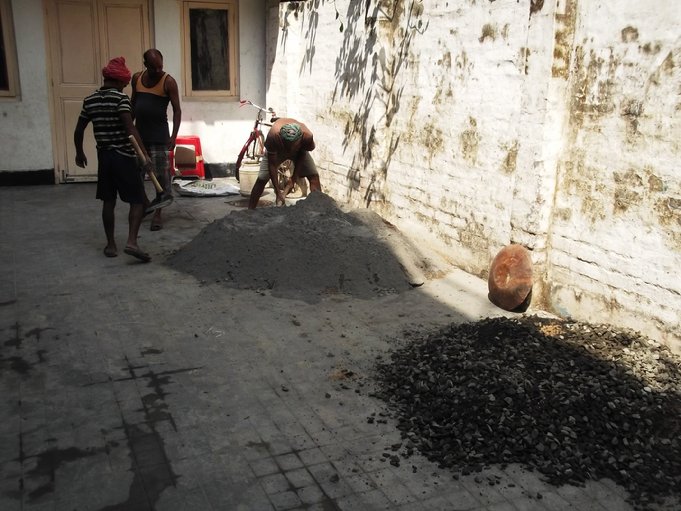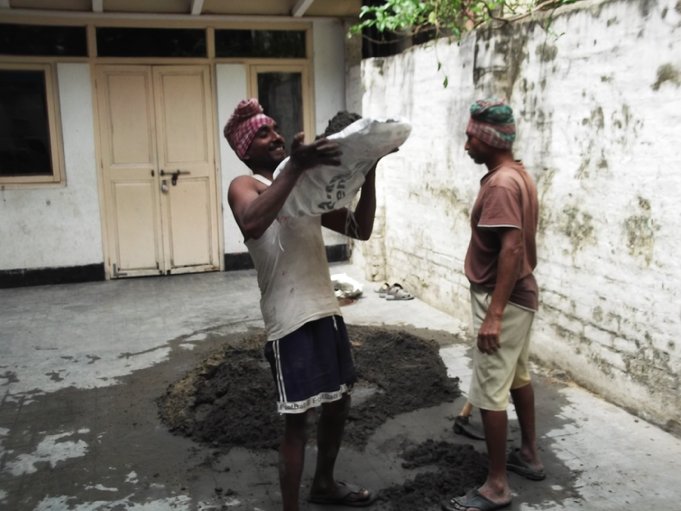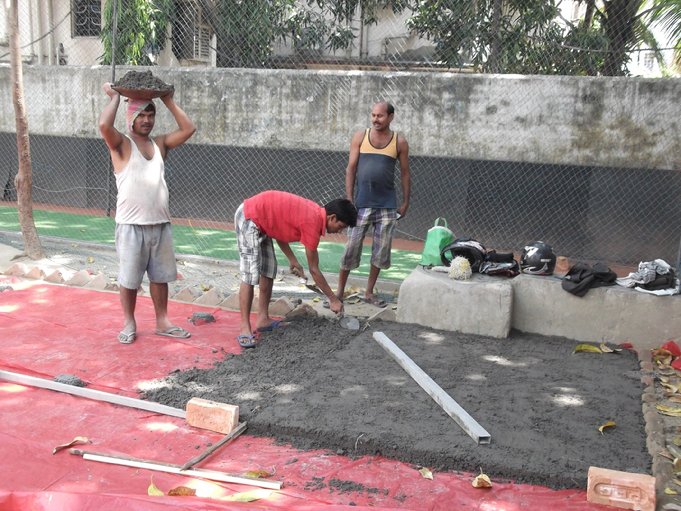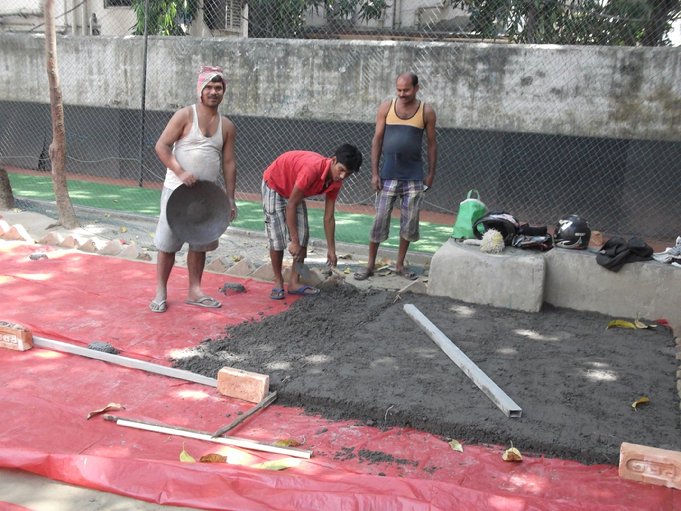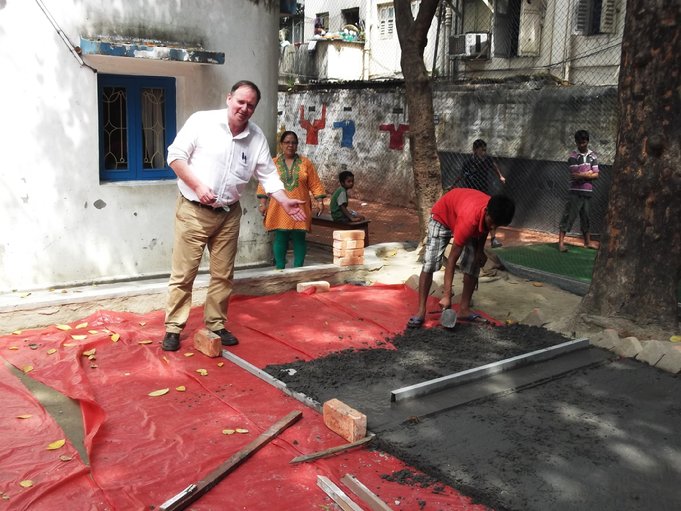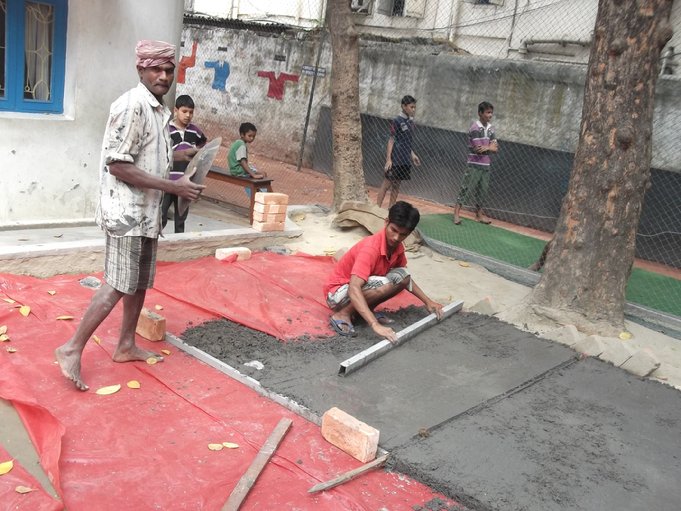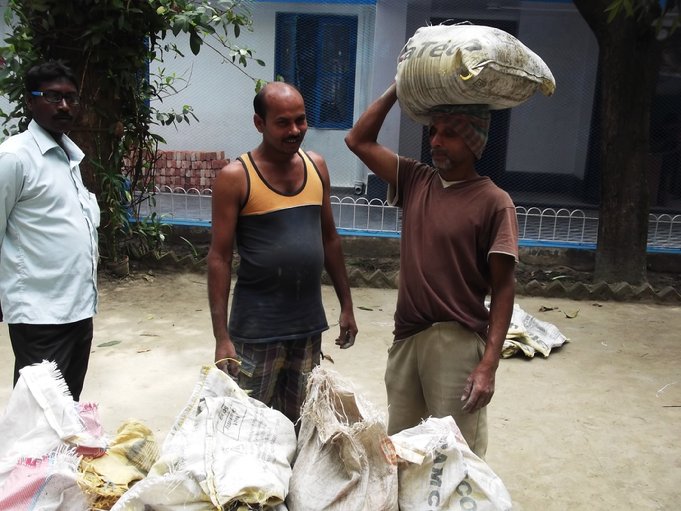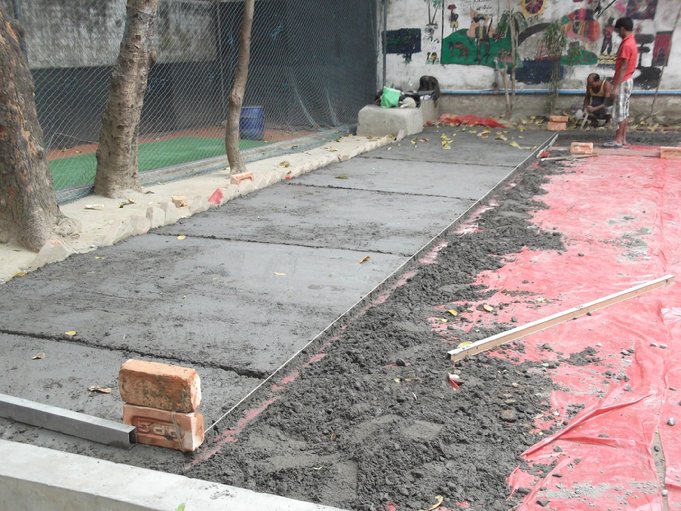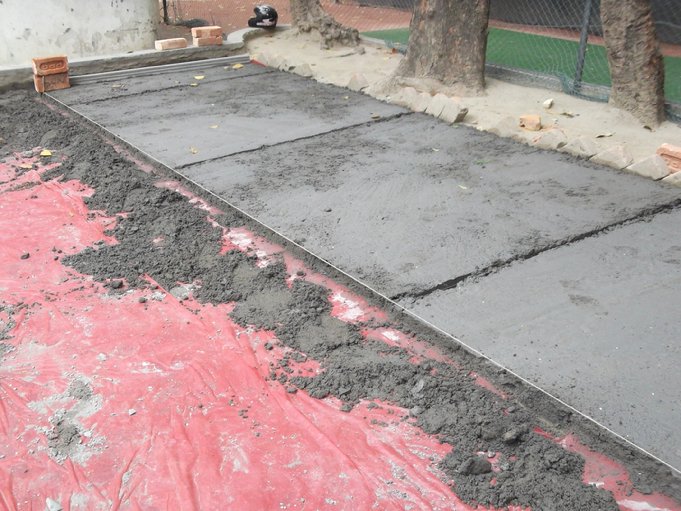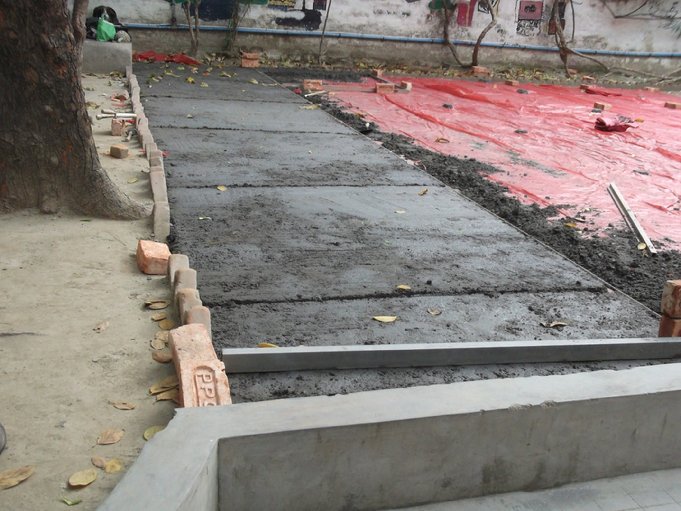 Day 4 (11th March '14)
The rough base is being laid, now almost complete. This will be leveled again or smoothed with sand and crushed terracotta topping. Expansion joints are sand here owing to the climate. 
The large load of Chiracotta arrived today that is like a thick slate that will lie on top of the sand crush. Looks impressive!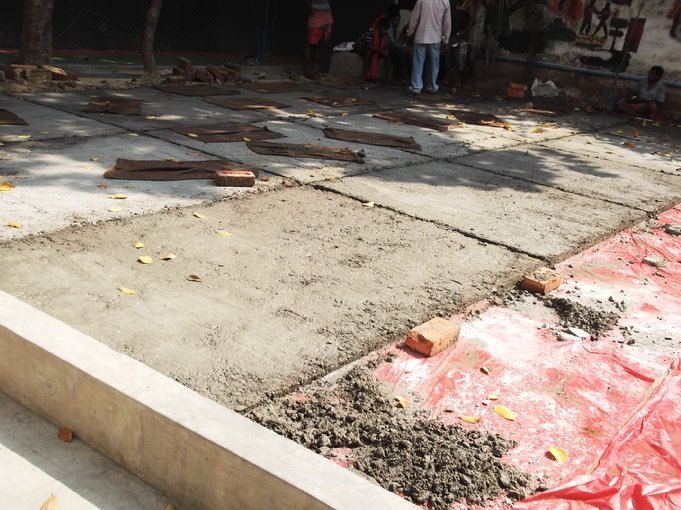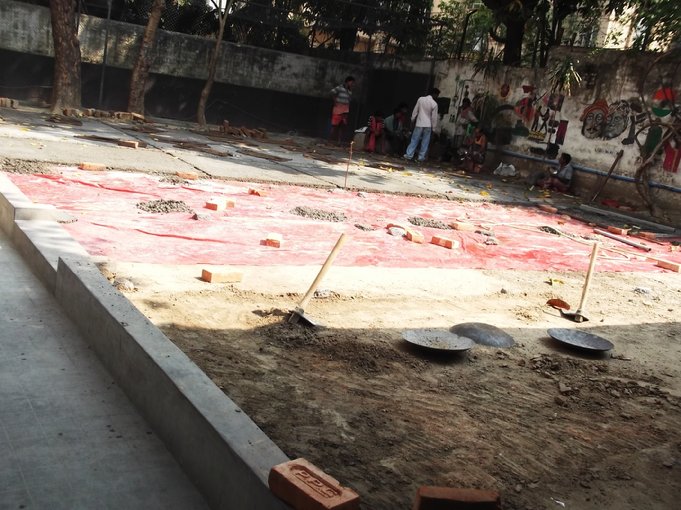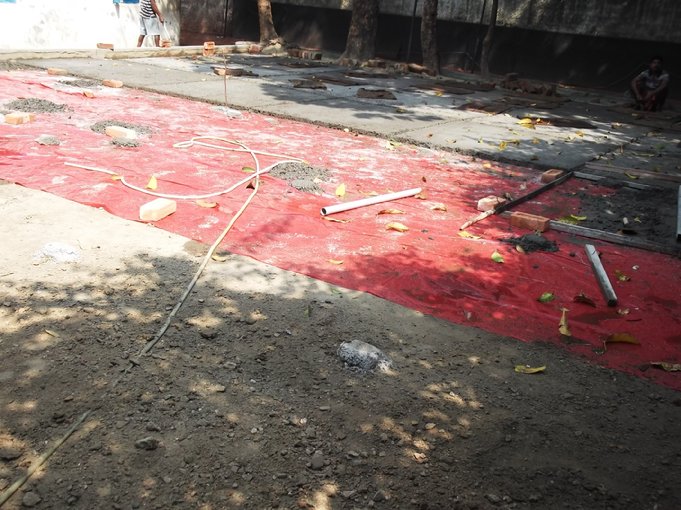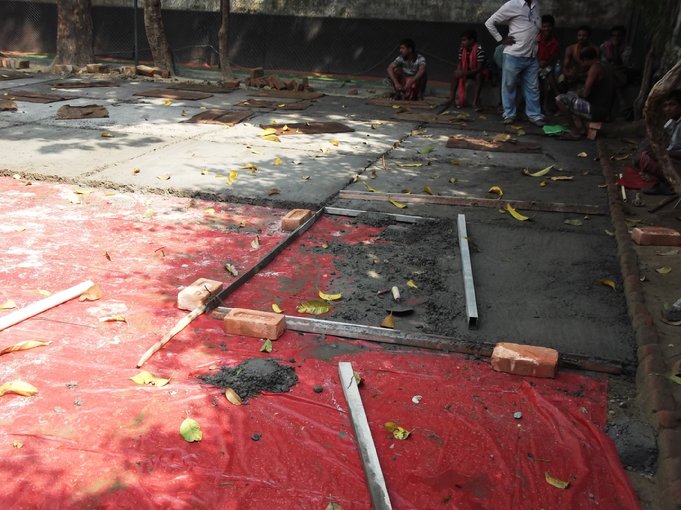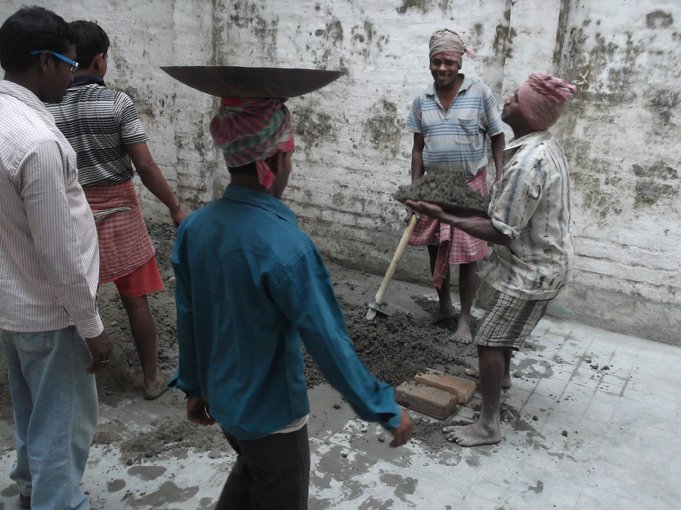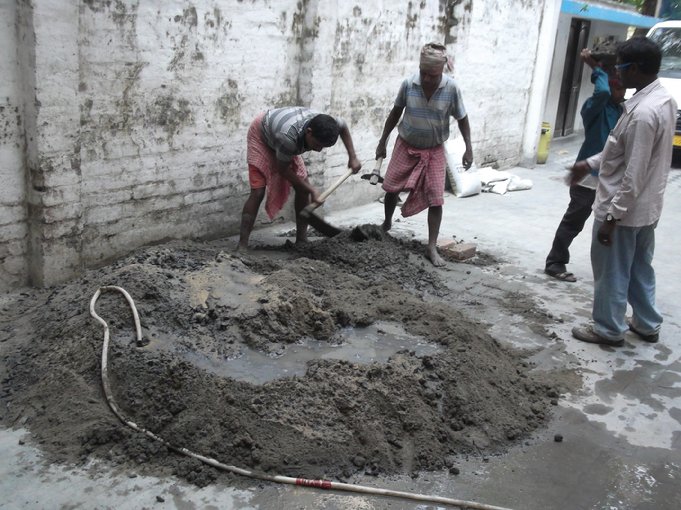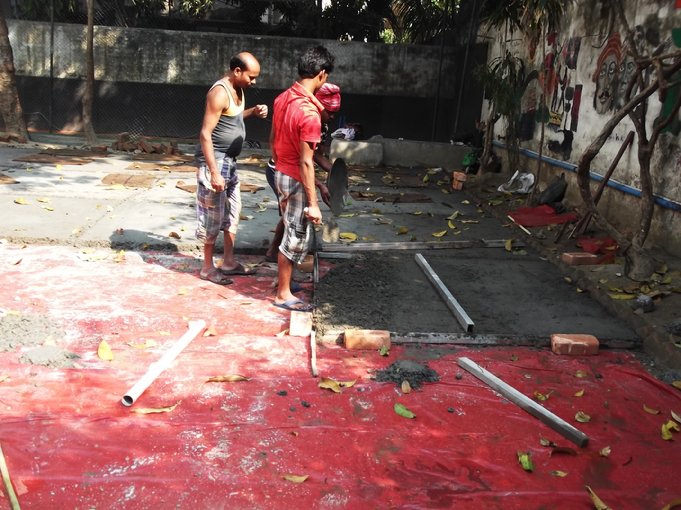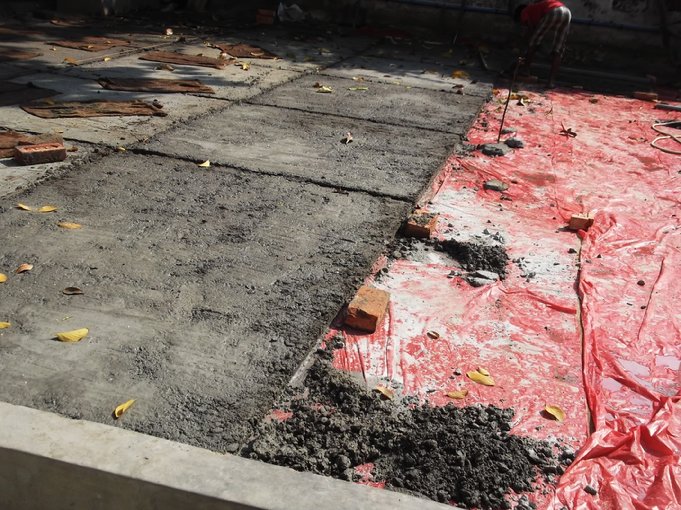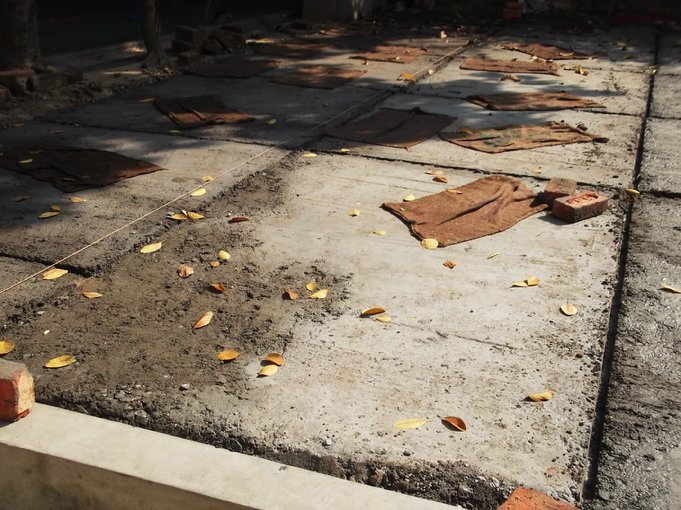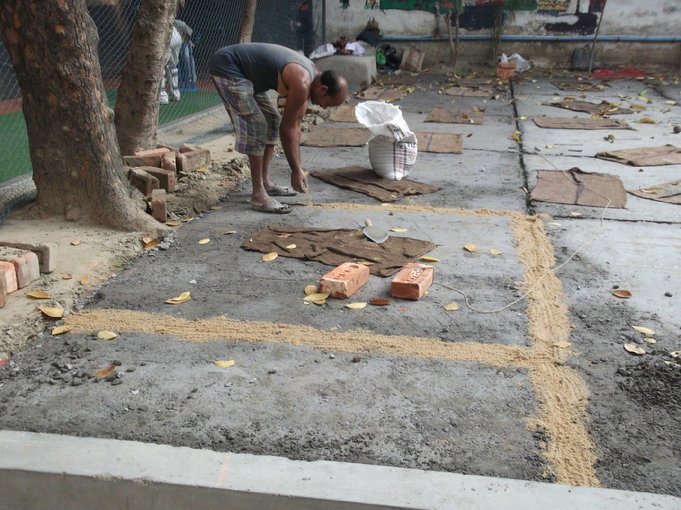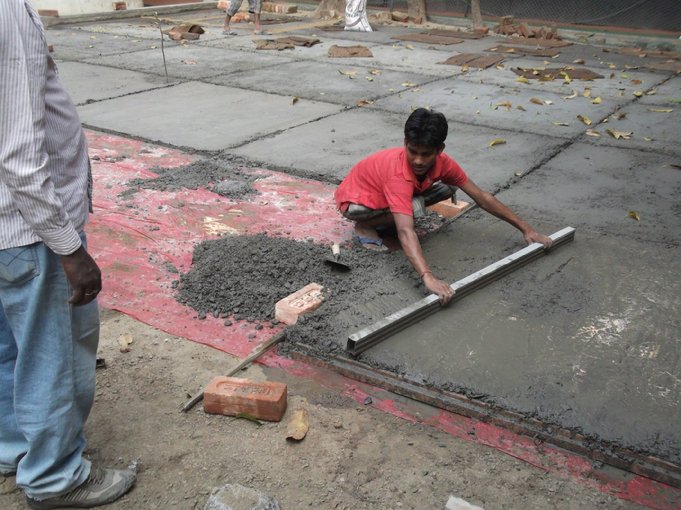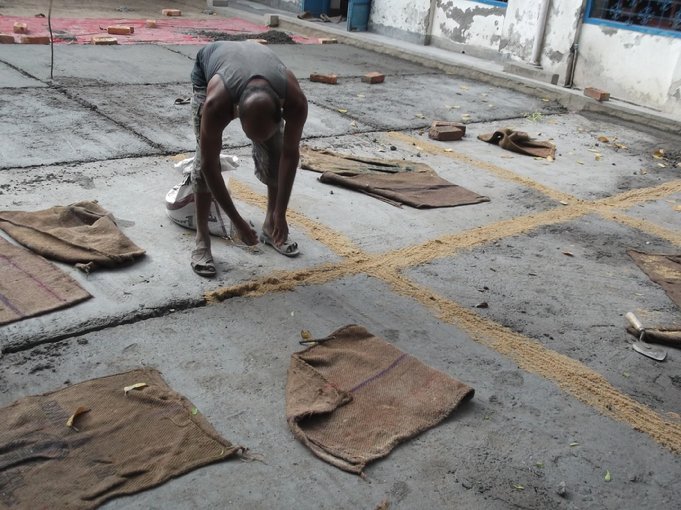 Day 5 (12th March '14)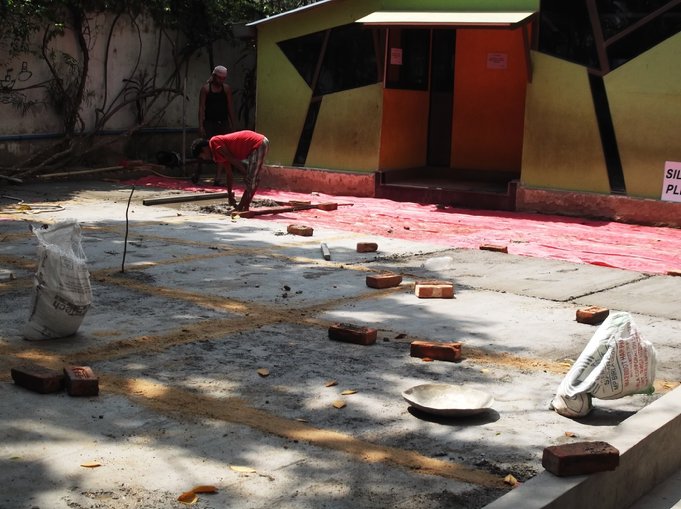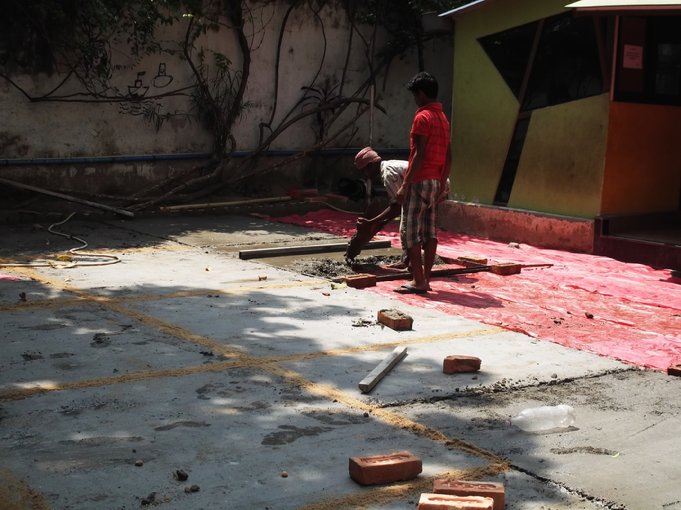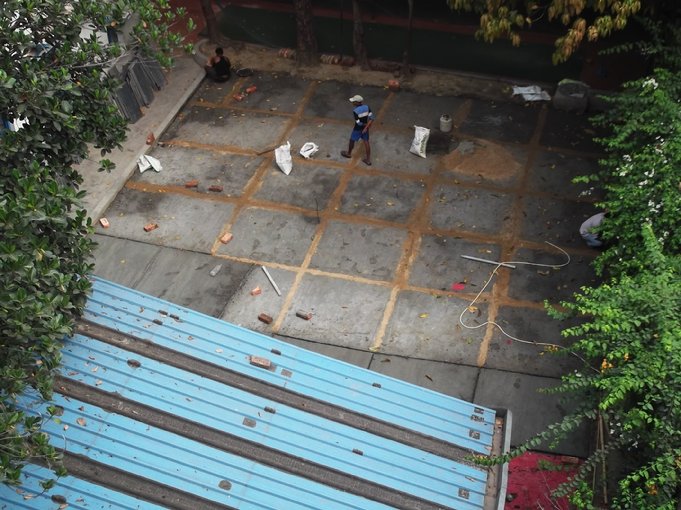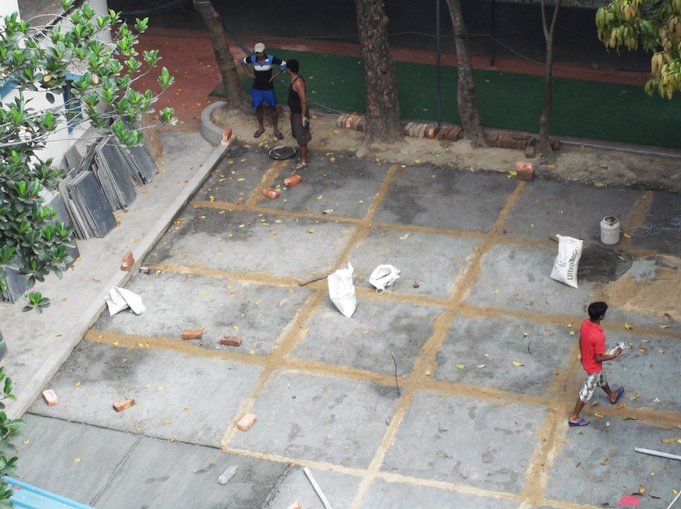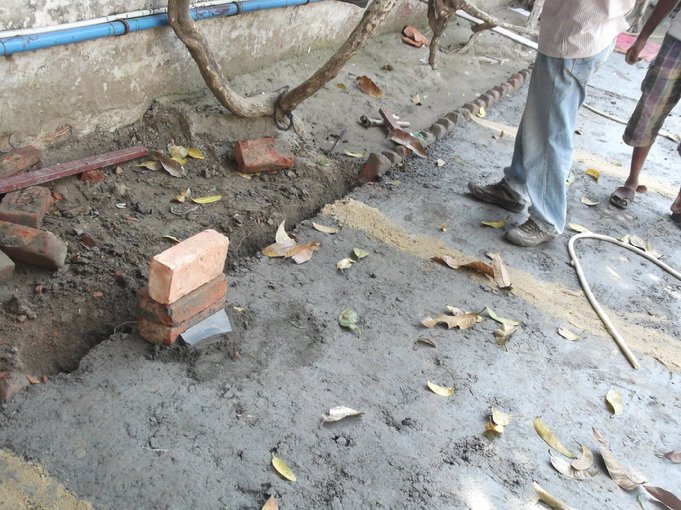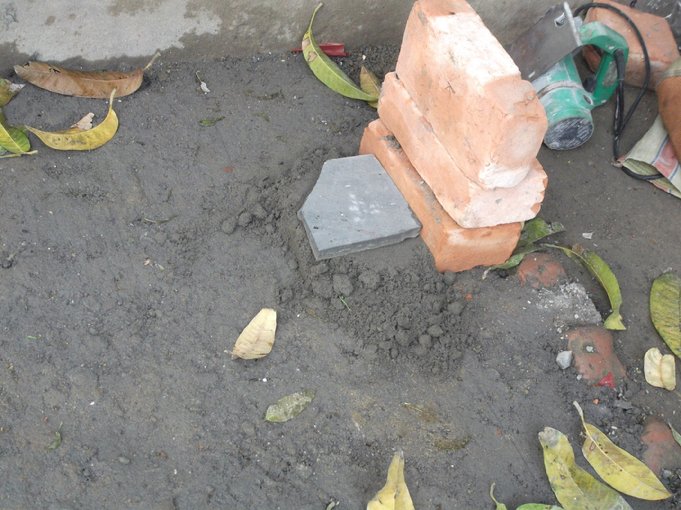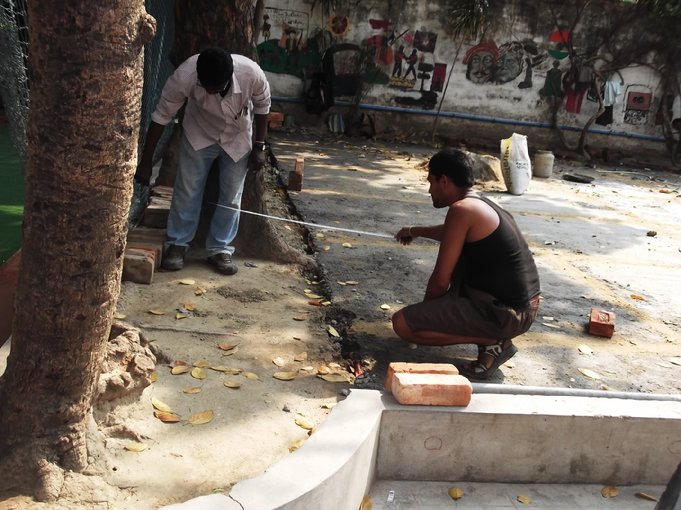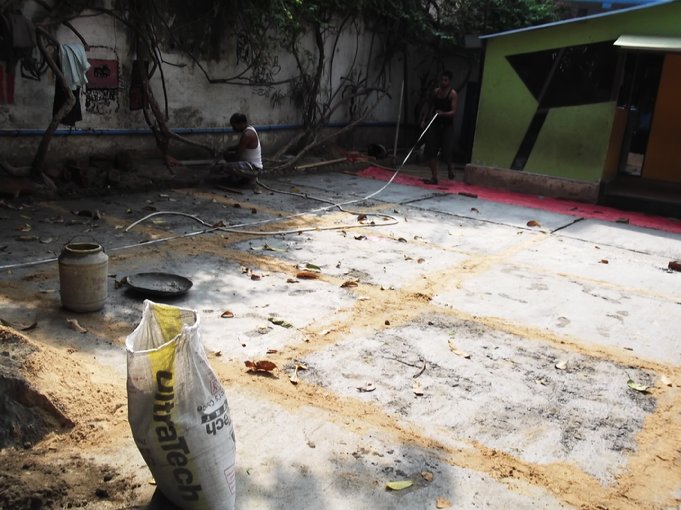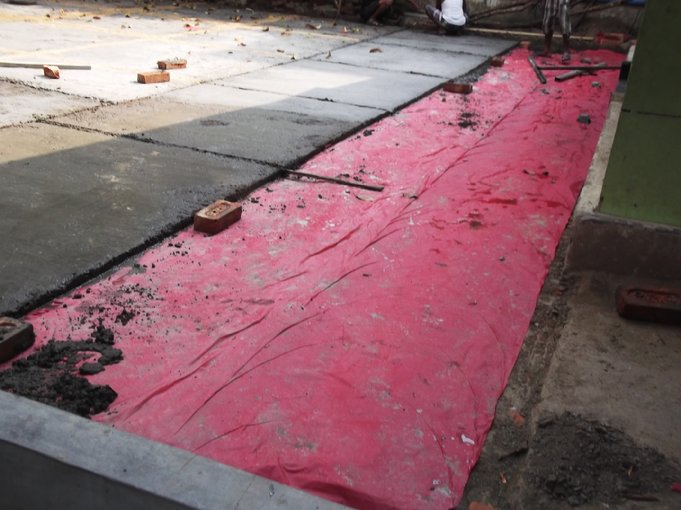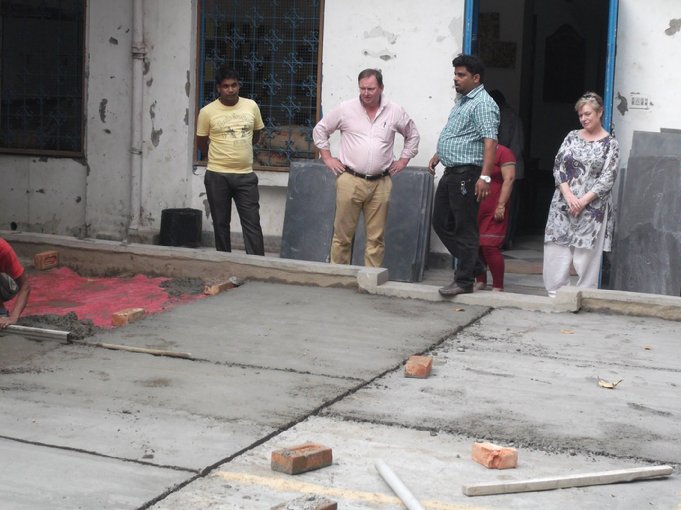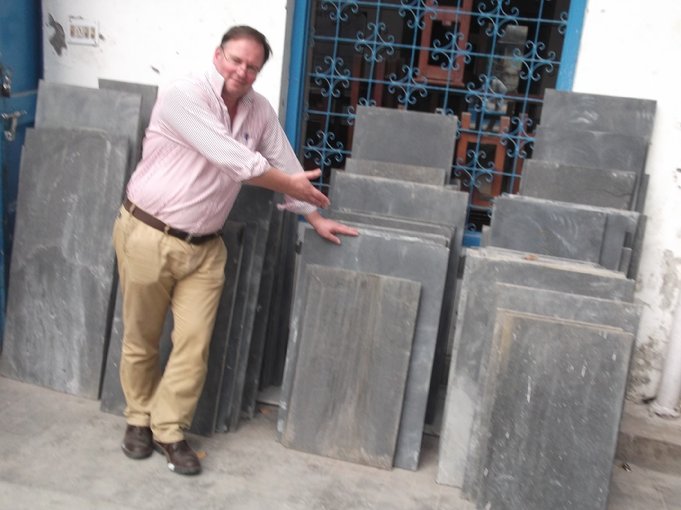 Day 6 (13th March '14)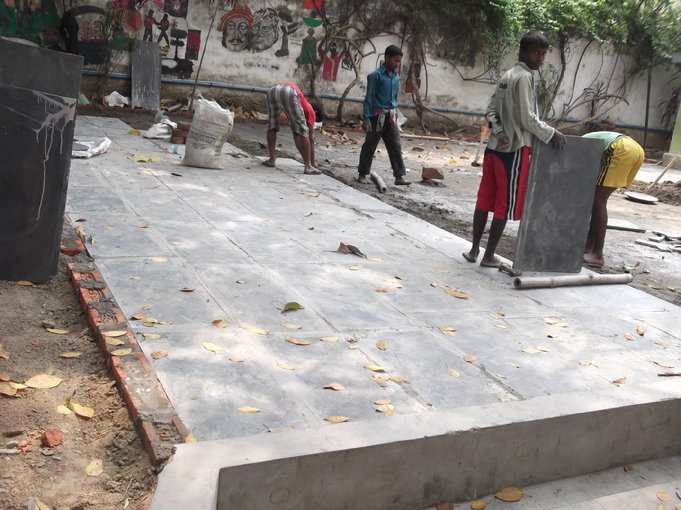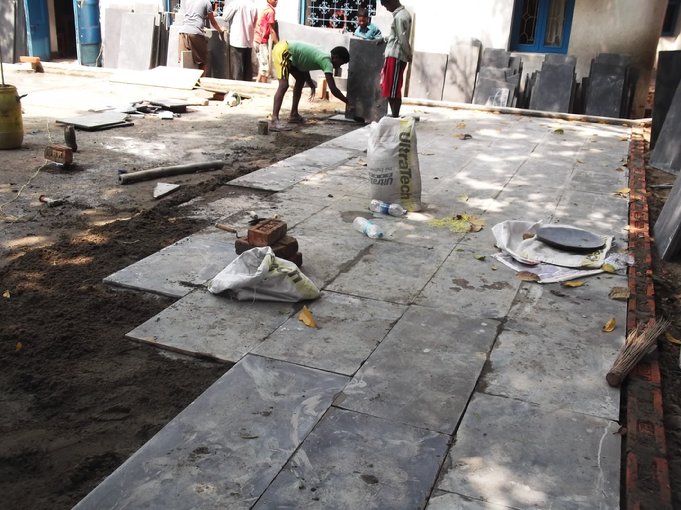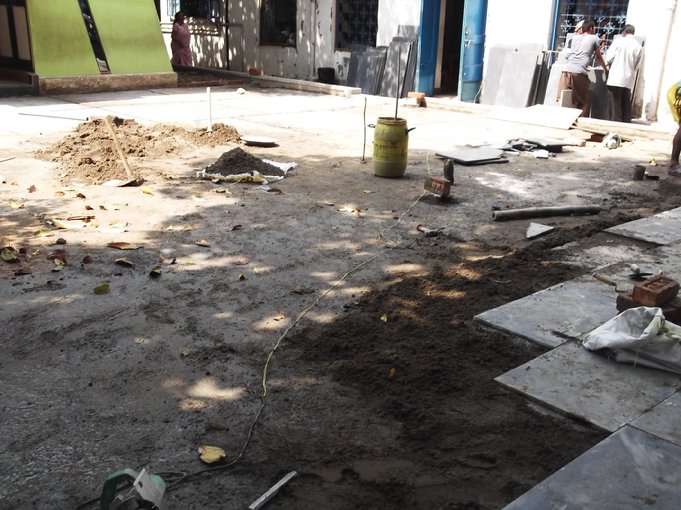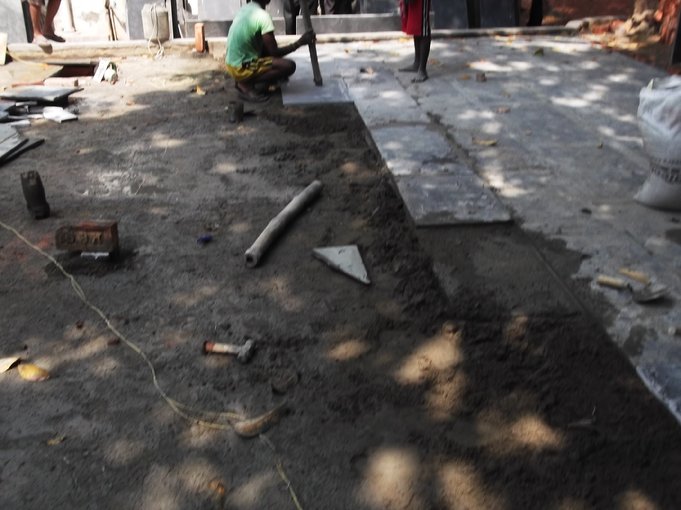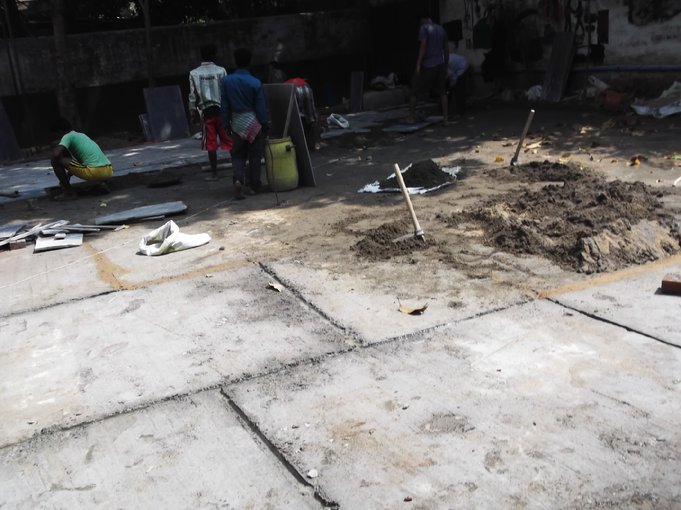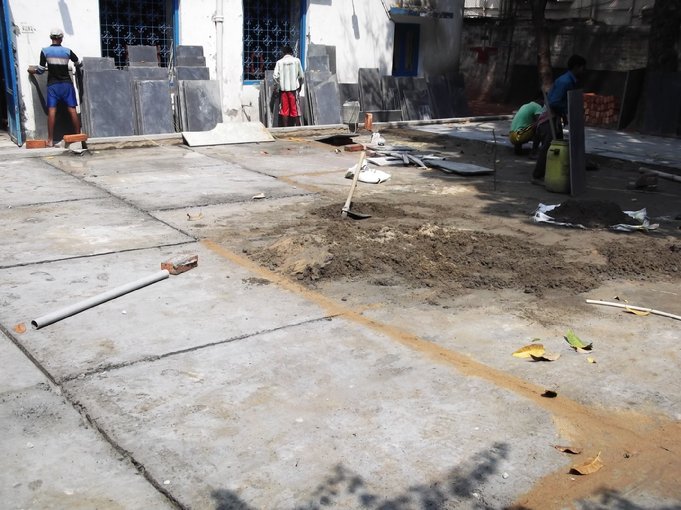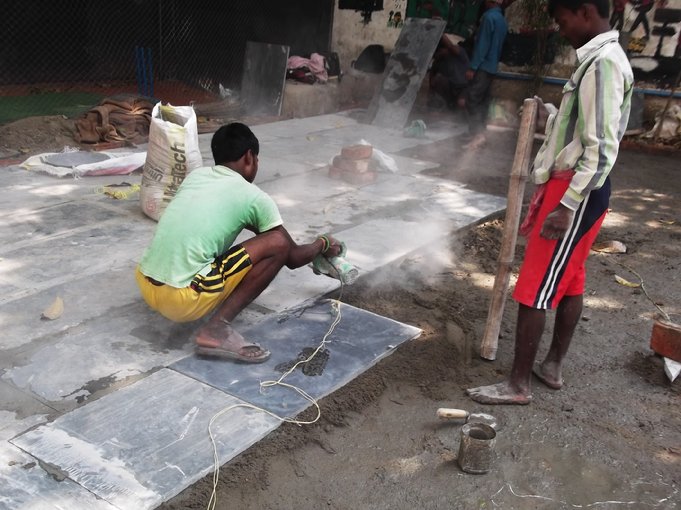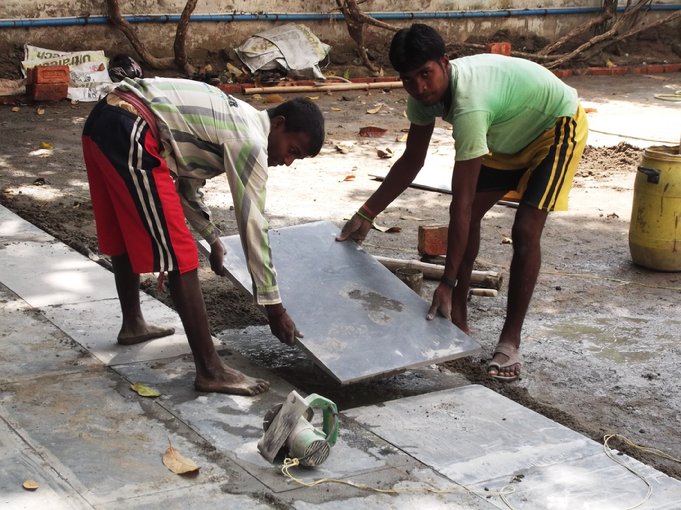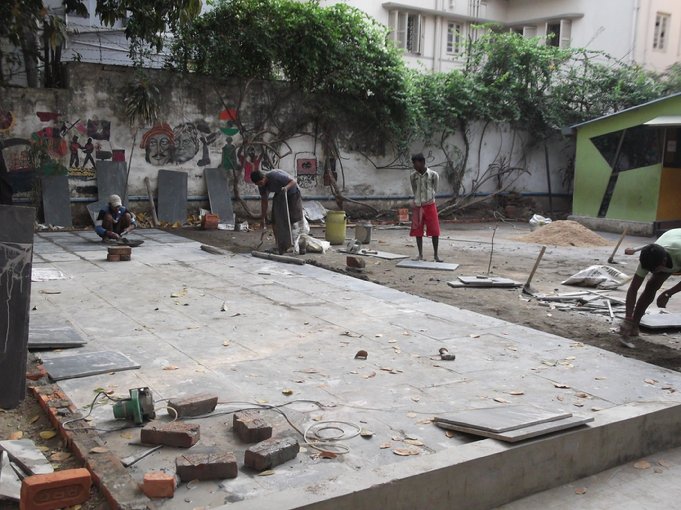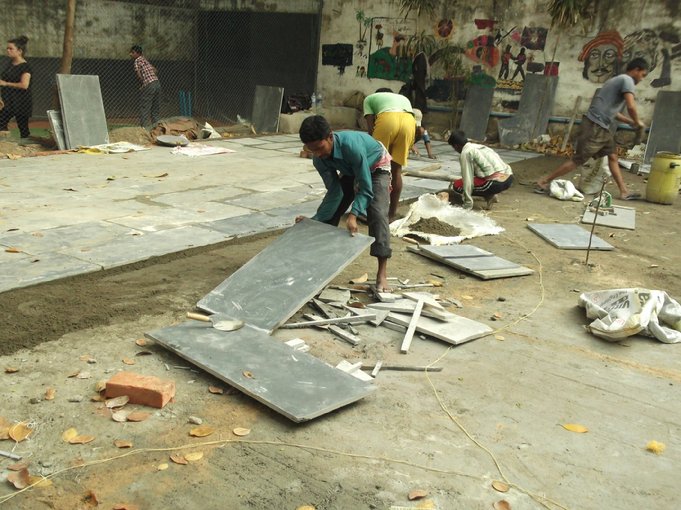 Day 7 (14th March '14)
The bluestone slate or chiracotta almost all down. Extra drainage to come next with additional holes. One thing we discovered is that the Science lab was laid on an angle! Meaning the other end of the backyard to be a square would have looked odd. We will take the grass to a straight edge.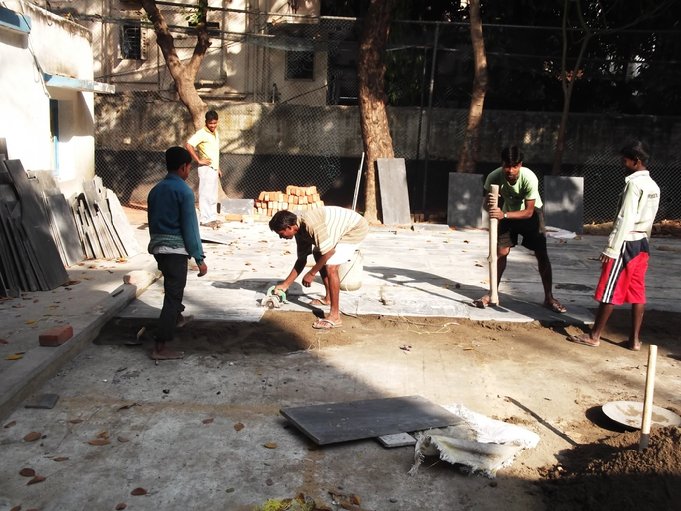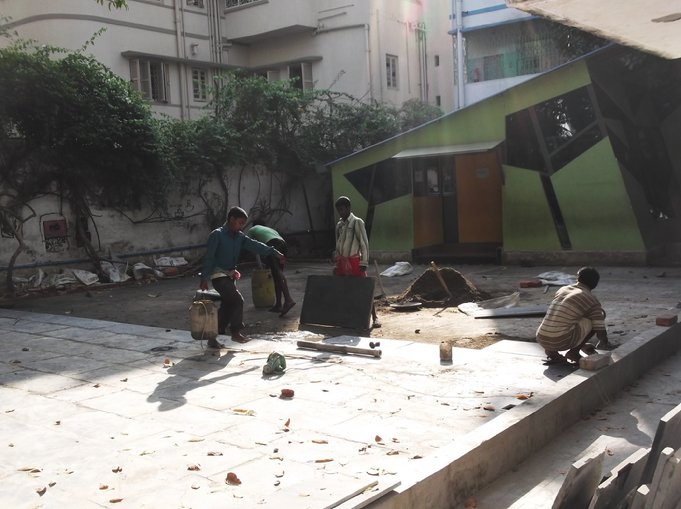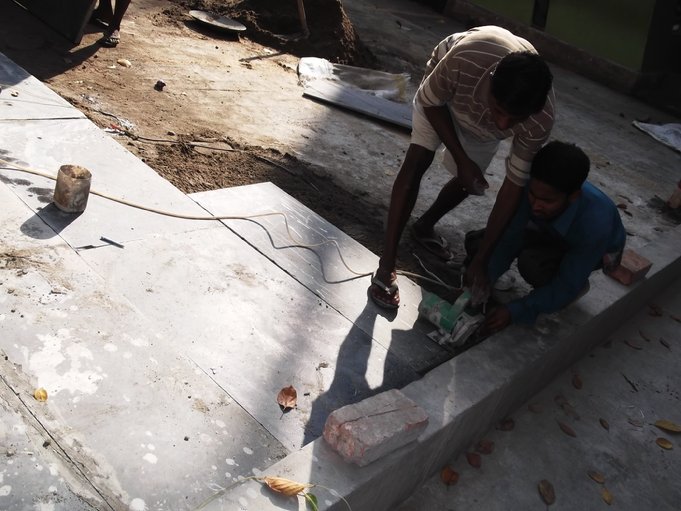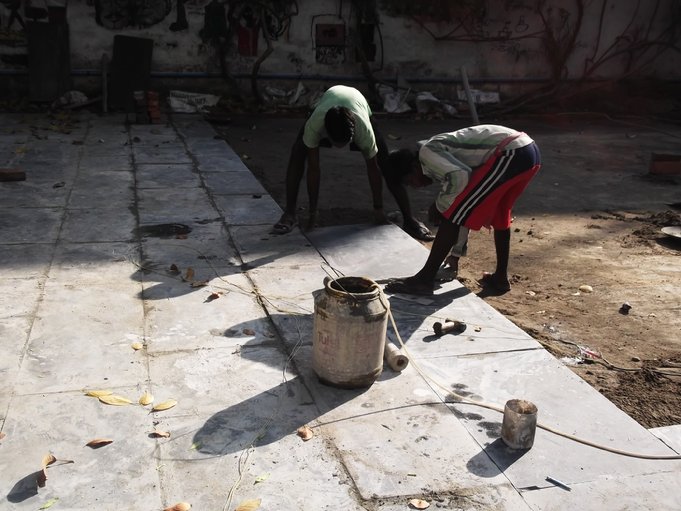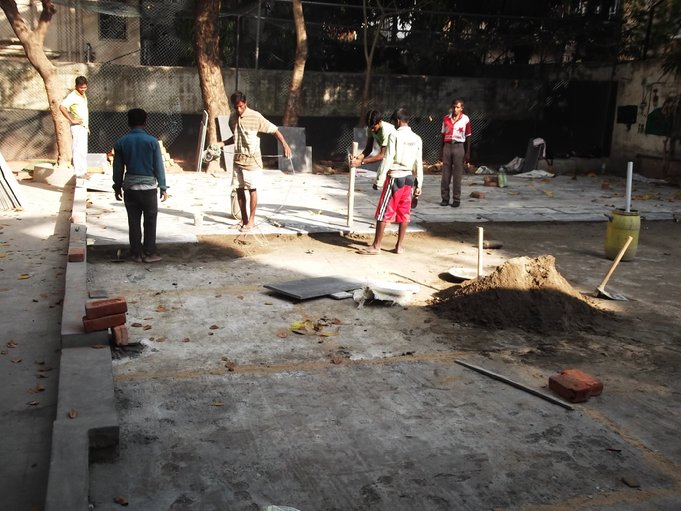 Day 8 - 10 (15th - 17th March '14)
Kindly note work has stopped for two days due to Holi.
Day 11 (18th March '14)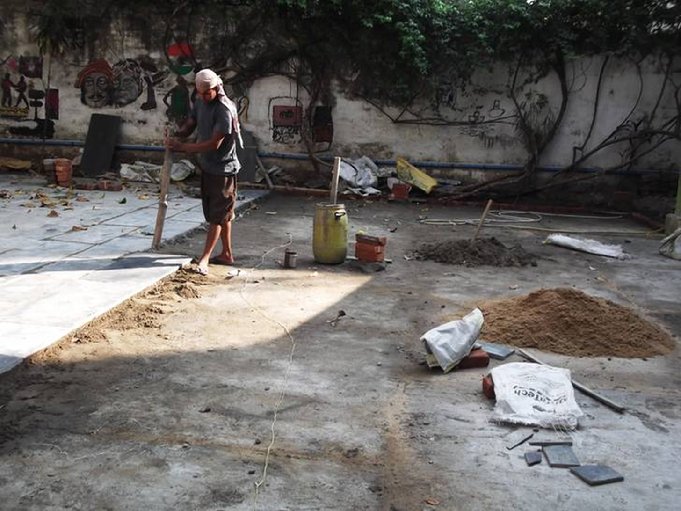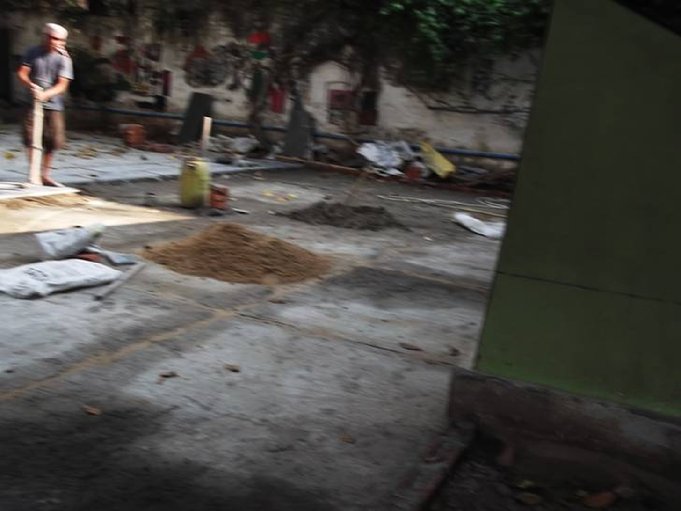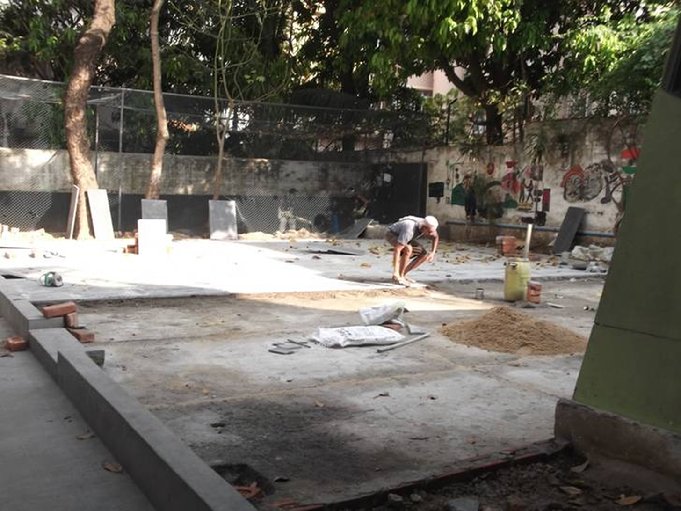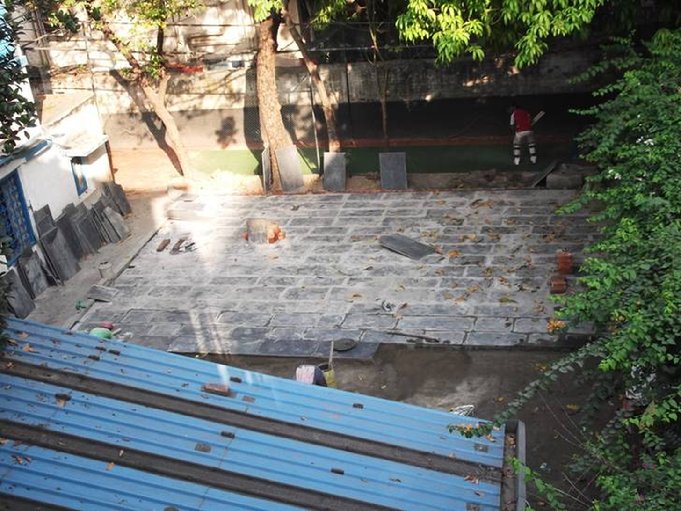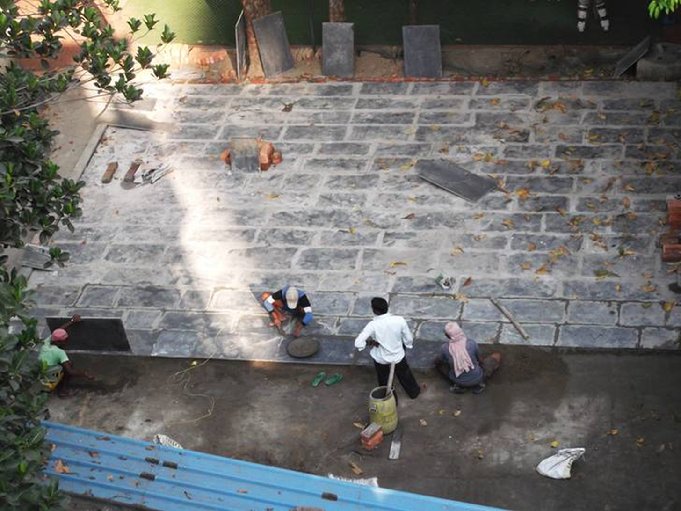 Day 14 (21th March '14)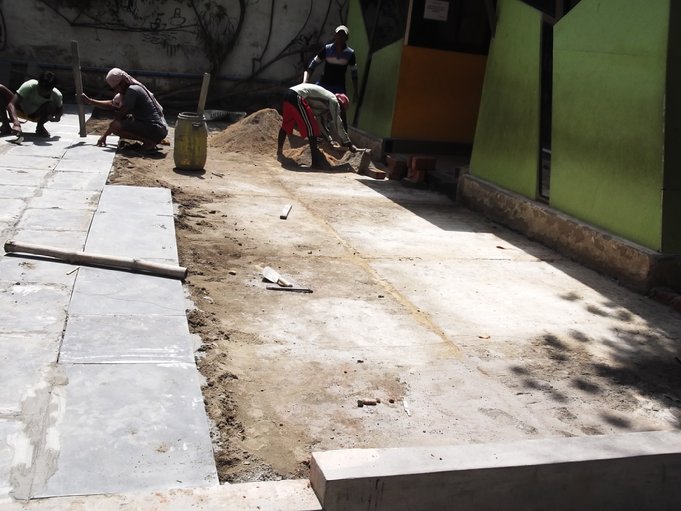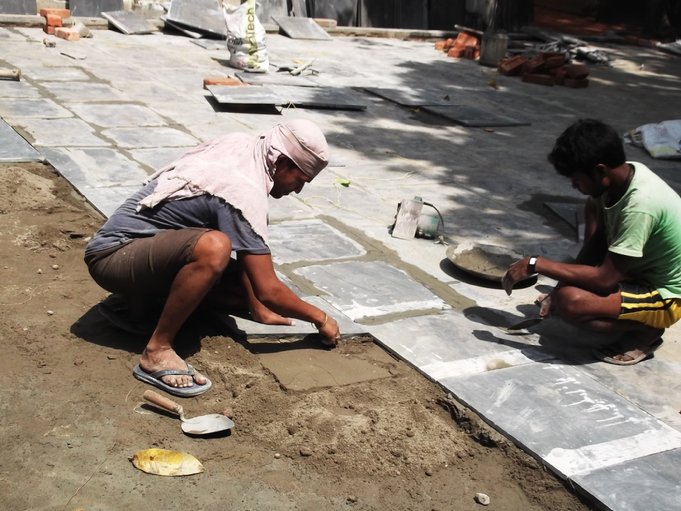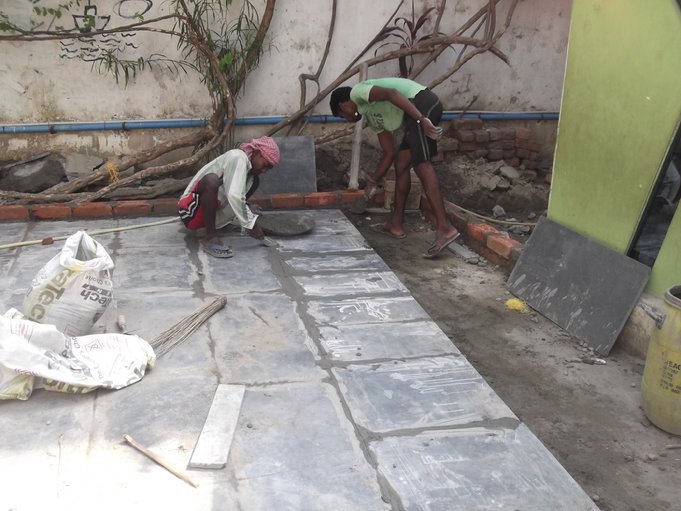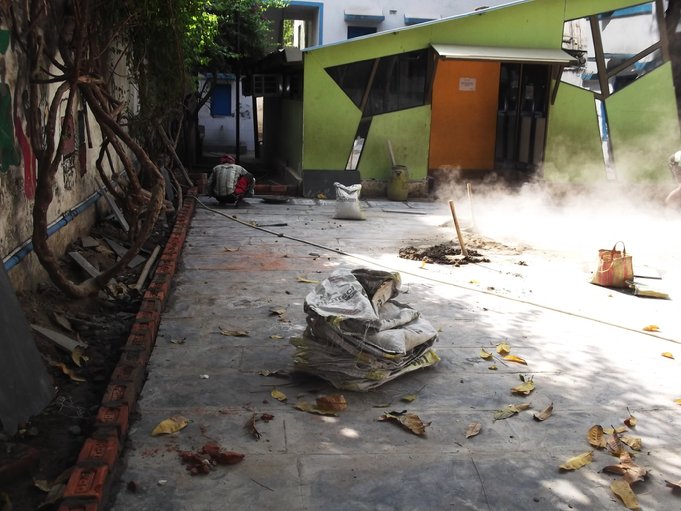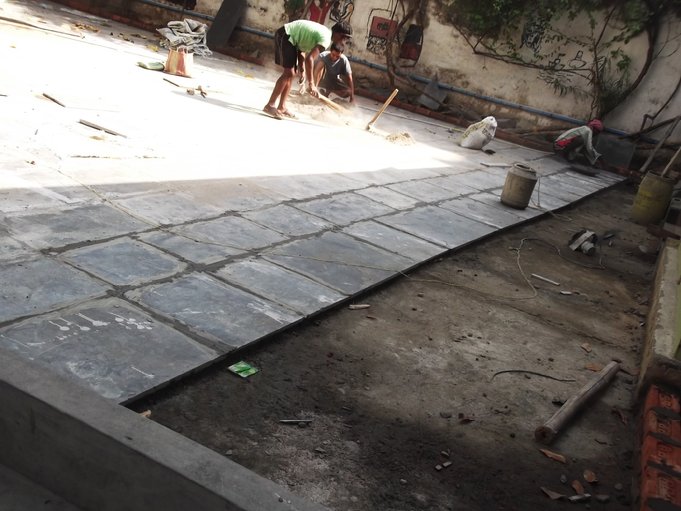 Day 19 (26th March '14)
A delay in sending the paver blocks has delayed the installation which was scheduled for 26 March. The labours started work that day with leveling the Chera Kota stone and cementing the boundary skirting. Apparently the paver blocks will arrive 27 March early morning and they will start the laying process and hope to complete it by Saturday 29 March along with the extra drain.
They will start laying the Tiger turf from Sunday the 30th and hope to complete this the same day. There after 48 hours of time is given for the adhesive to set and hopefully the playing area can be used from the 2nd of April.
It seems like a few days will see this off and we can assess the job's final quality!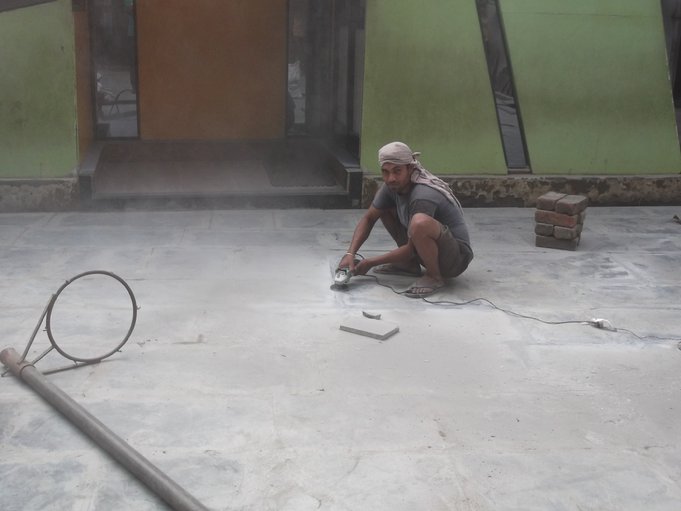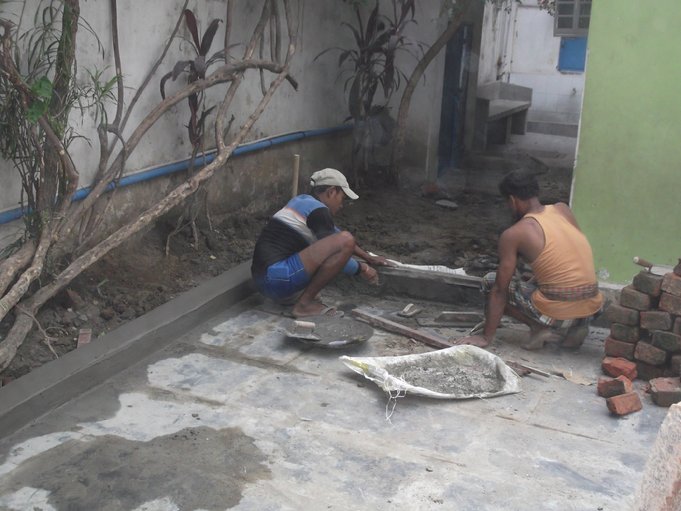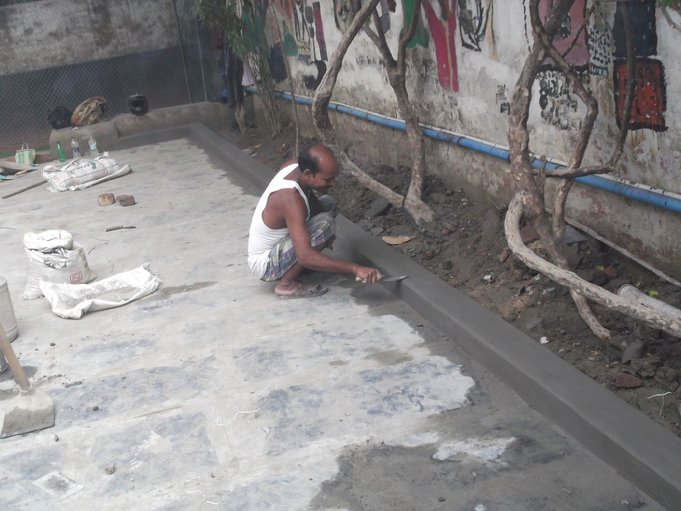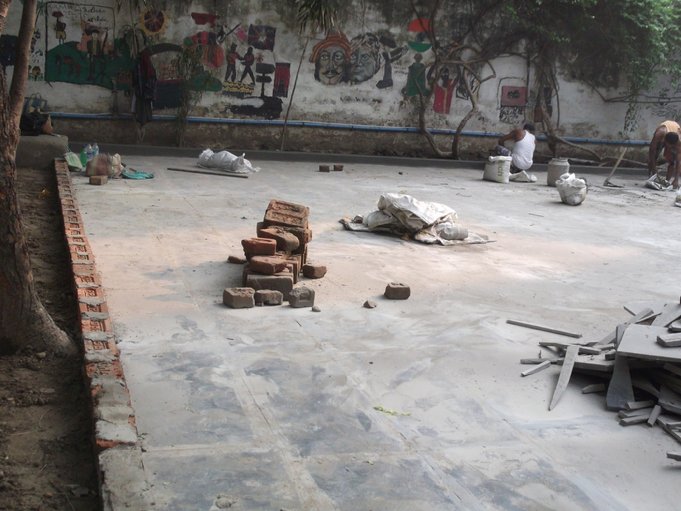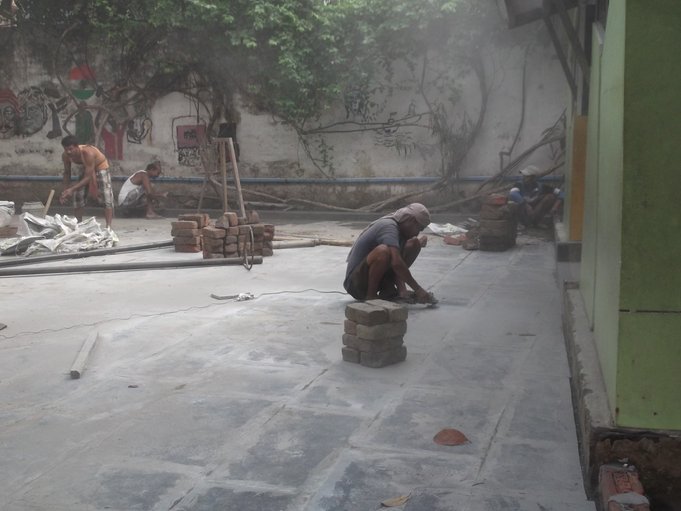 Day 21 (28th March '14)
The laying of the paving around the perimeter of the surface area has commenced.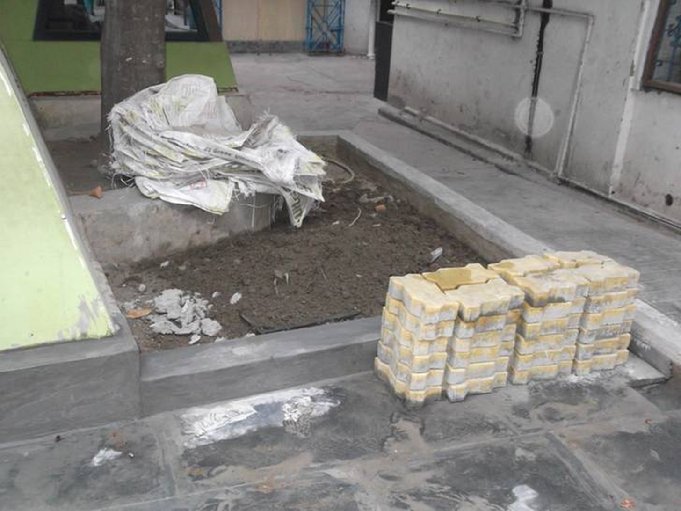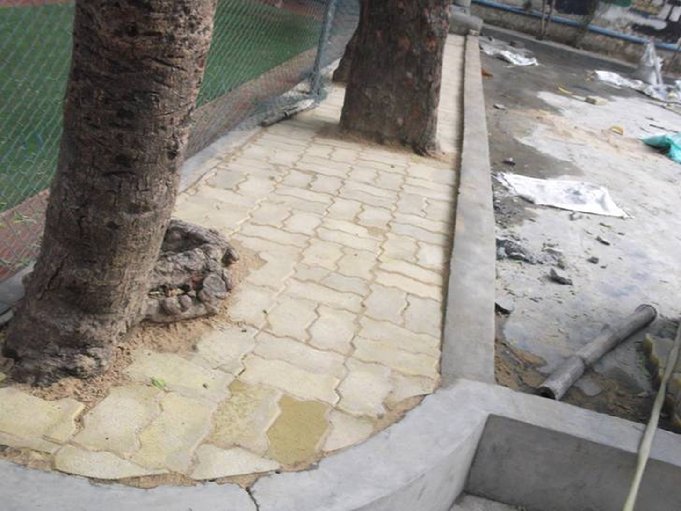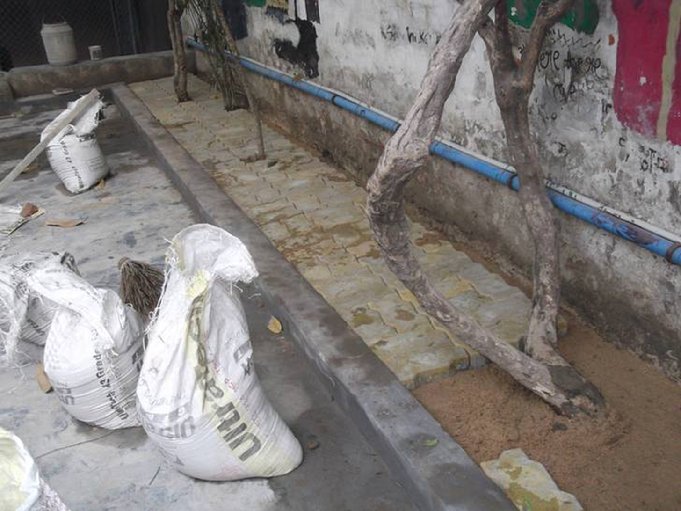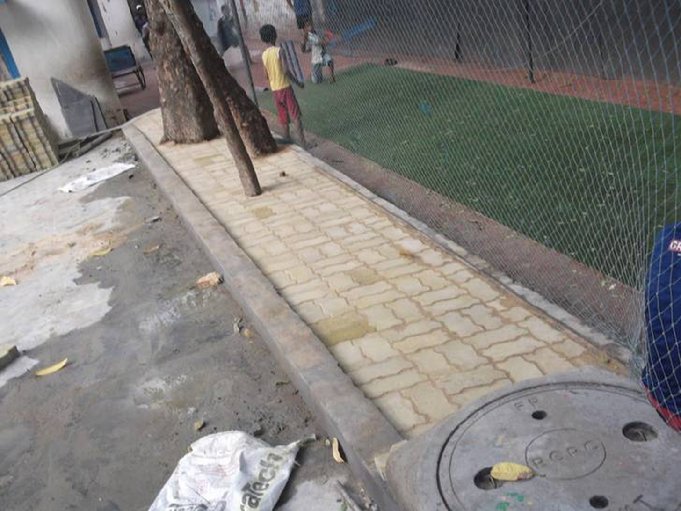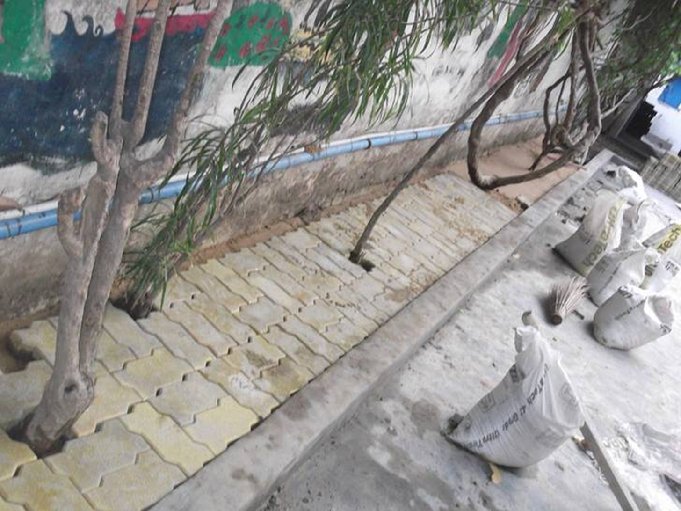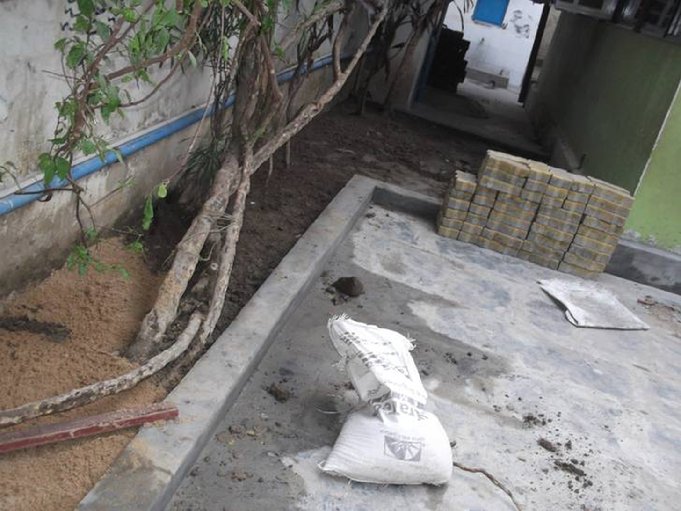 Day 24 (31th March '14)
The final stages: the turf laying work is nearing completion and shall be finished today.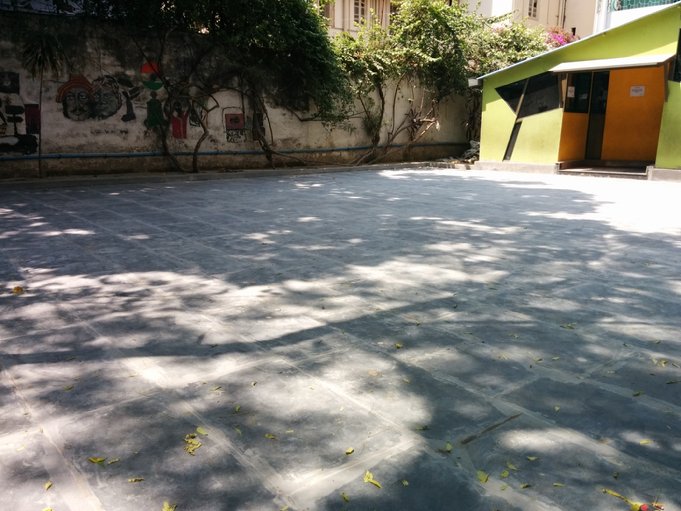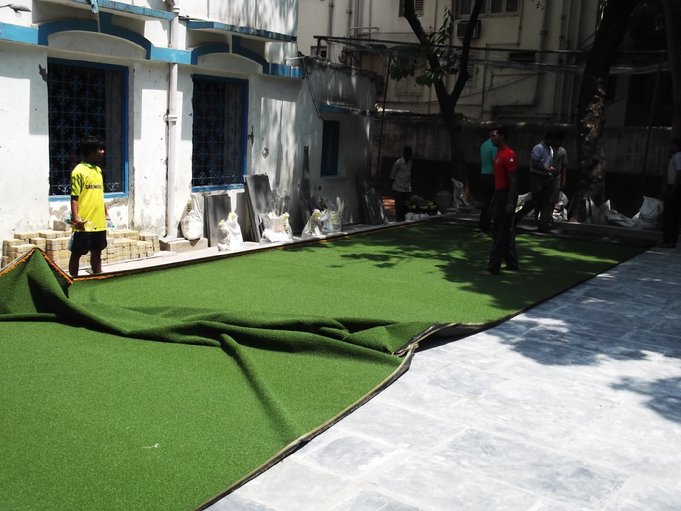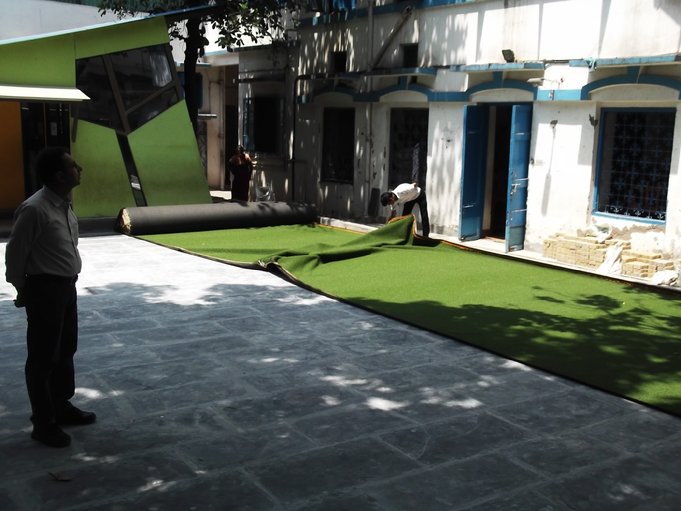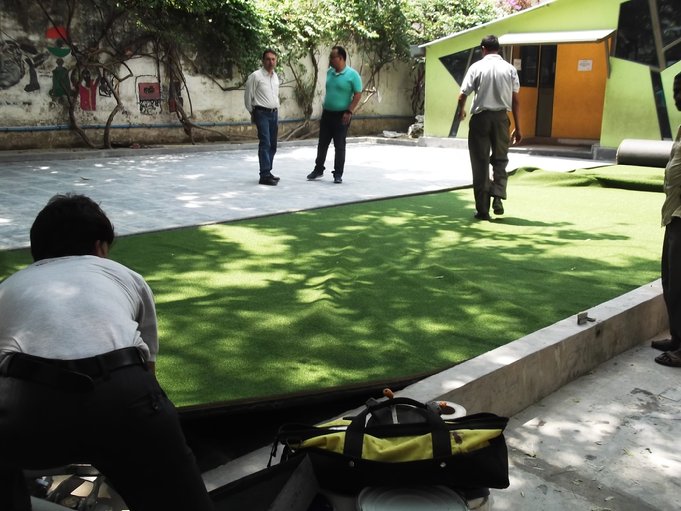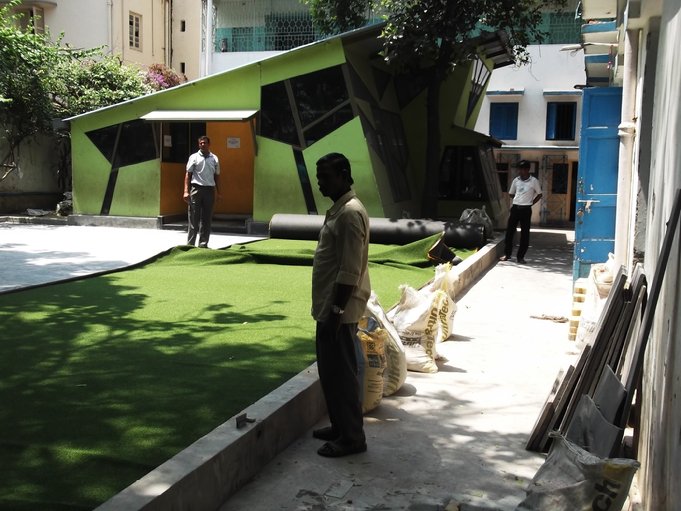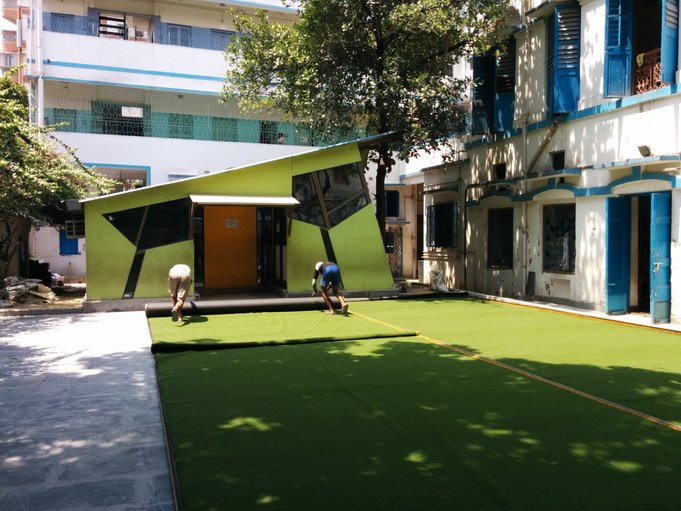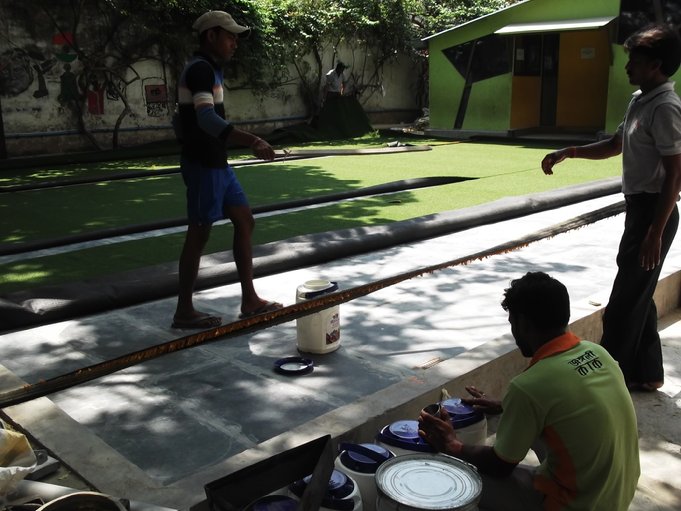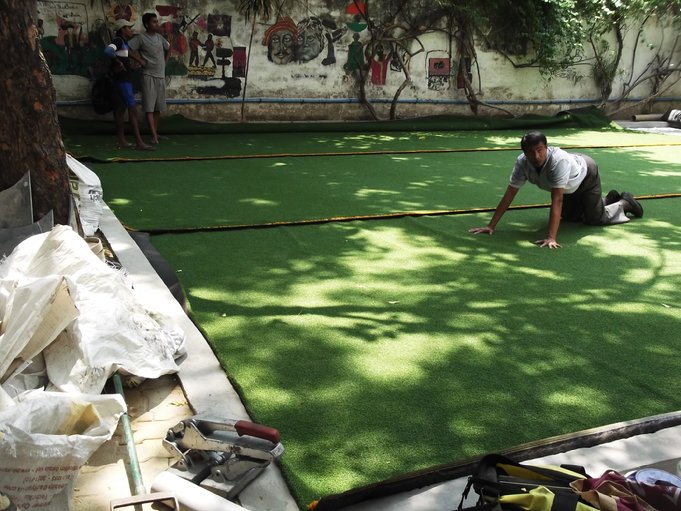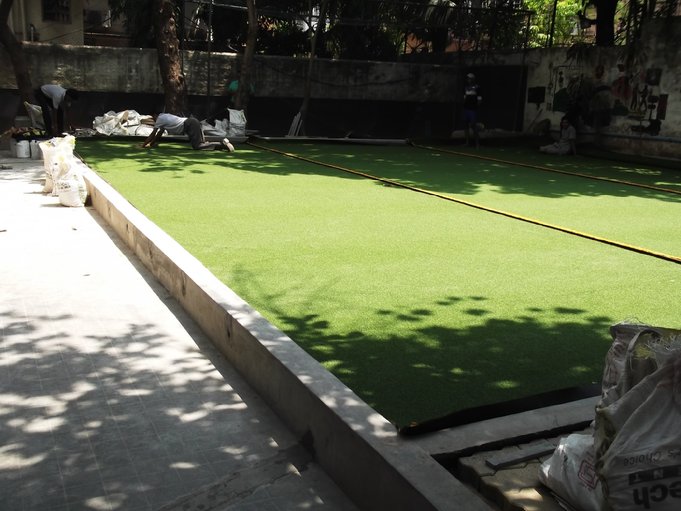 Day 27 (3th April '14) Back lawn in use!
Great news! We started using the back lawn from this morning. I am sure that you will like this.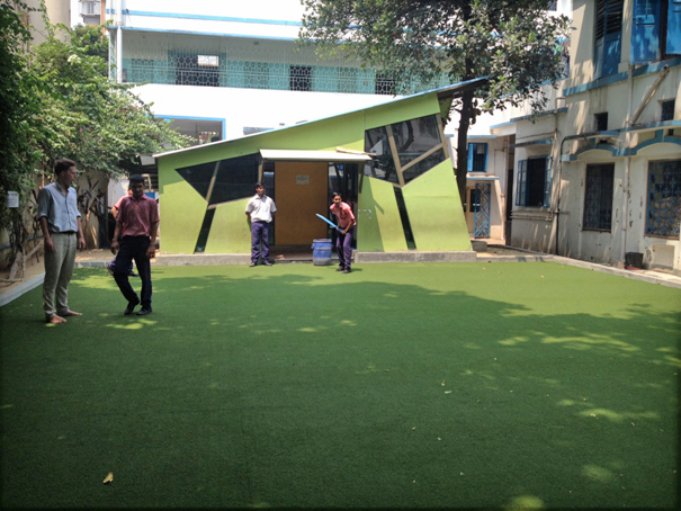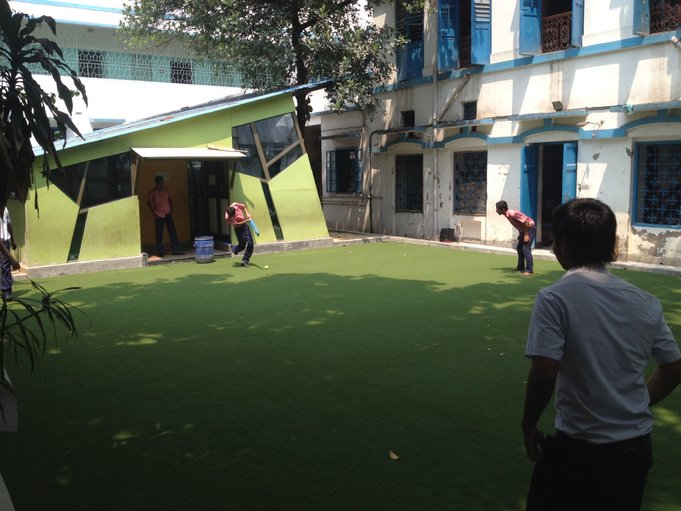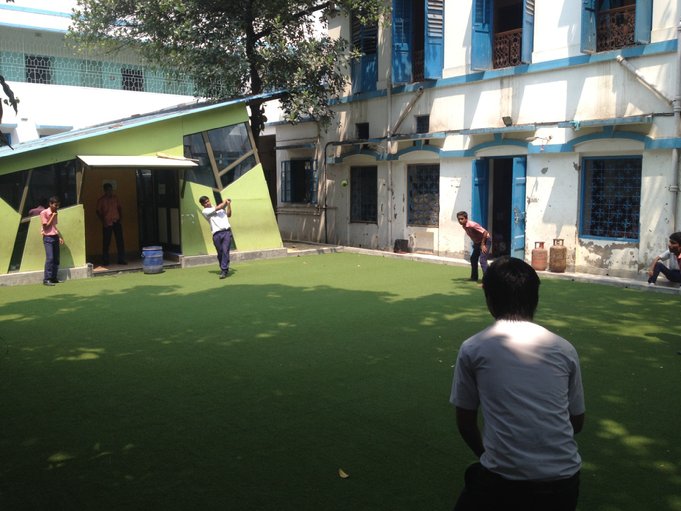 Information on the drainage system
The top view below schematically shows how the drainage is being dealt with, indicating the number of outlets (increase) and the confirmed angle of slab.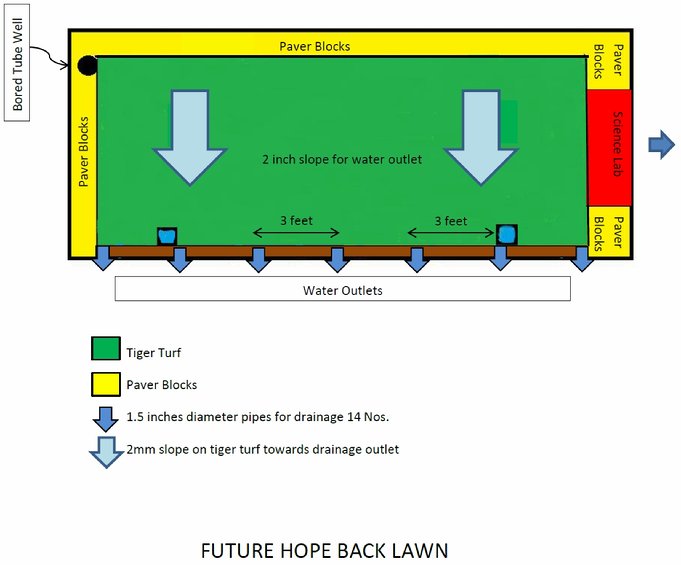 The warranty certificate for the turf
The warranty certificate for 7 years an additional 3 years warranty has been extended after inspection on the 7th year.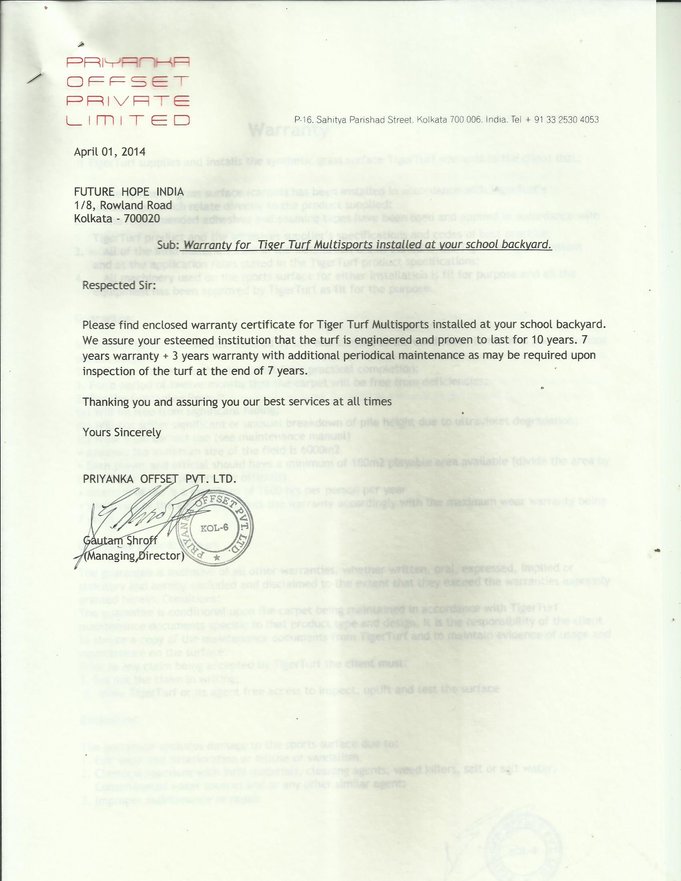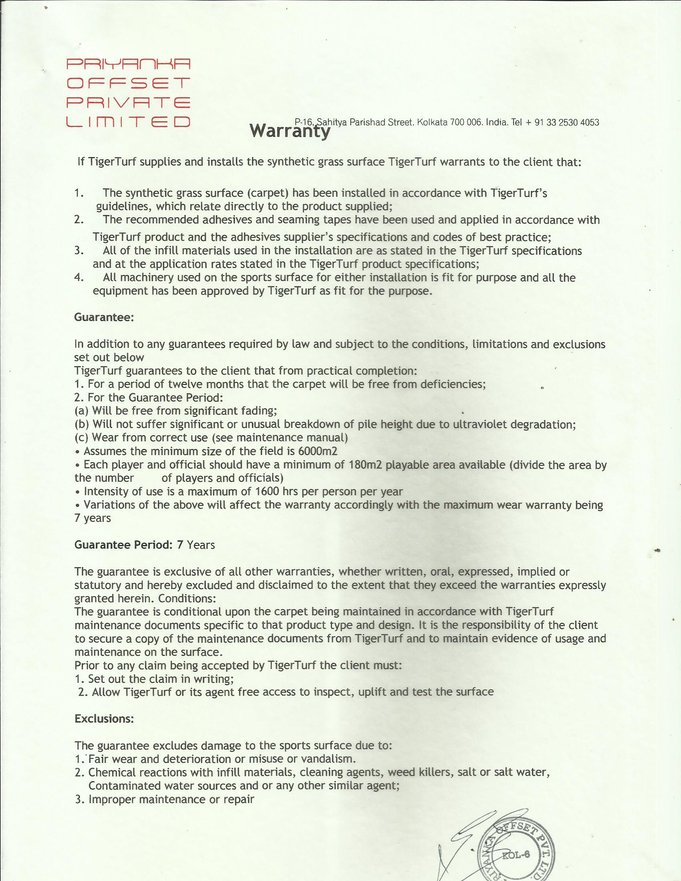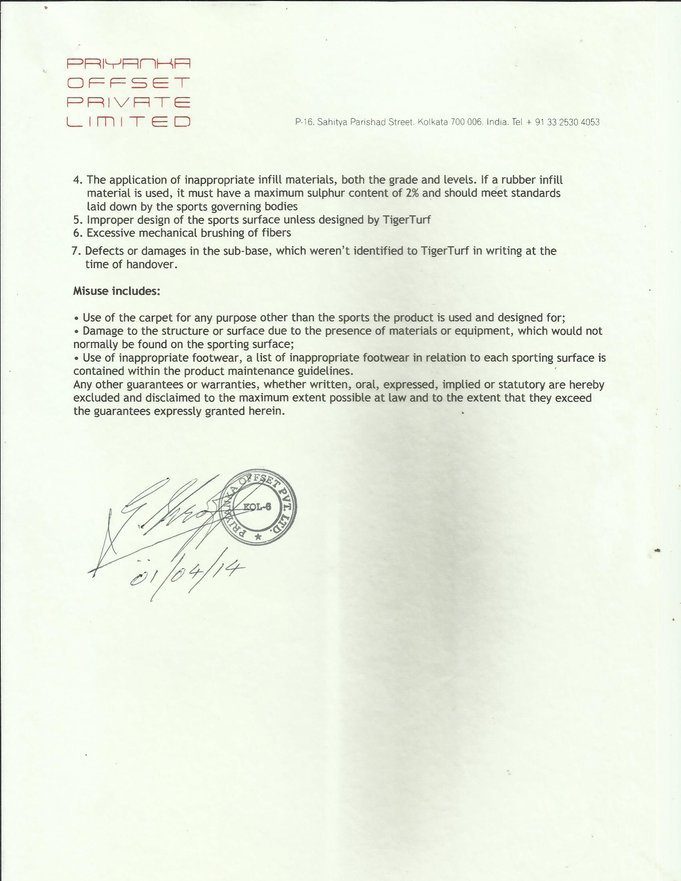 Priyanka Offsett: Payments and ledger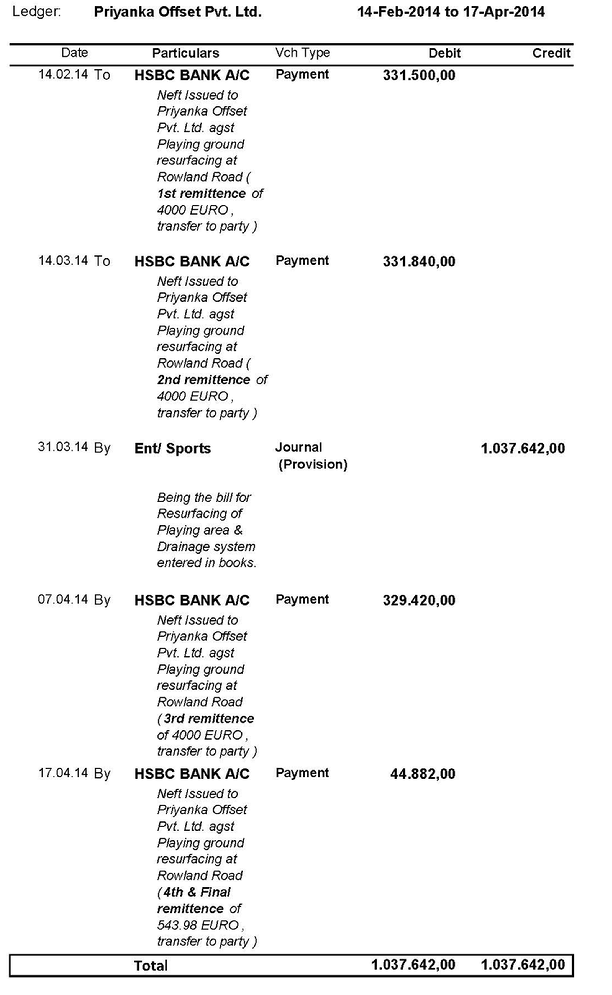 Letter to thank Rotary Club Amersfoort-Regio regarding Future Hope Backyard Project
Thank you letter from Mr. Michael Thomson to Rotary Club Amersfoort-Regio regarding Future Hope Backyard Project.