About Our Club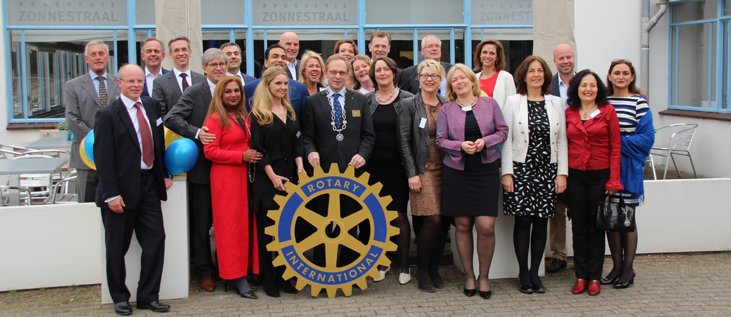 See also our Flyer on the right ►►



Rotary Club Hilversum International is comprised of professionals living in 't Gooi region in the Netherlands.

The primary language of our club is English and all members have either lived abroad or have an international background. Our international experiences have enriched our lives and it serves as a source of inspiration to build our club on the three pillars of Rotary: Fellowship, Vocational Service and Community Service.

The projects we pursue reflect the international character of our club, which makes us deeply aware of the suffering still experienced in many parts of the world and the sacrifices made by all those people that have been forced to leave their homes in search of a sustainable life, forced by total lack of security, hunger or abject poverty denying them basic human needs.

Our club has developed a core program of regional community services that we present each year: our Pony Event and "Breaking the Ice ". These projects providing fun and happiness to children from underprivileged backgrounds coming from various schools in 't Gooi region. In addition, we have established a very interesting speaker program for our club evenings, often related to advancing charitable causes. We also support projects initiated by other clubs in our region.

We have members who have lived and worked all across the globe including South Africa, Singapore, Indonesia, India, United Kingdom, Poland, Turkey, the Netherlands, Colombia, Germany, Jordan, United States, Japan, China, Russia, Belgium and Italy.

Located in the middle of the Netherlands, Hilversum is an ideal place for living and working close to the larger cities of Amsterdam and Utrecht. Hilversum is a city with a large number of multinationals from all corners of the world.

If you are interested in learning more about our club and becoming a member, please contact us though our contact page.