Initiatives
Our club has developed a core program of regional community services that we present each year including our Pony Event and "Breaking the Ice ". These projects providing fun and happiness to children from underprivileged backgrounds coming from various schools in 't Gooi region.
_________________________________________
Breaking the Ice
Breaking the Ice is an annual event held in the winter for children from underprivileged backgrounds to learn a very Dutch tradition: ice skating! The children are given skating lessons and have the opportunity to meet other children in an easy and relaxed atmosphere. Businesses and individuals in the Gooi community have in the past helped our club sponsor this event.
Read more about Breaking the Ice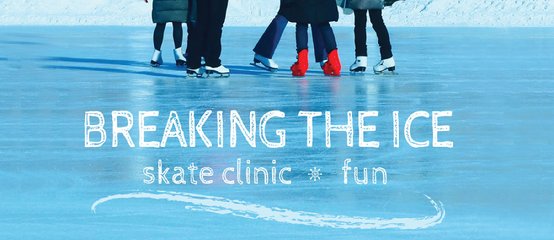 _________________________________________
Pony Event
Our Pony Event takes place once a year. Children from underprivileged backgrounds enjoy a day at the stables, where they learn to care for and ride on ponies.
Read more about our Pony Event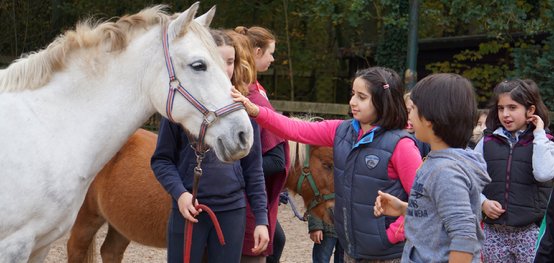 _________________________________________
De Nieuwe Jurk
We also provide support to a new initiative called "De Nieuwe Jurk" in Huizen. This social enterprise aims at improving language skills and providing social structure and companionship to refugee women that live in the area by producing and selling garments. It brings Dutch and foreign women together and is a fantastic way to build the bridges that are much needed between the local community and newcomers in the region. For our club it provides a way to put the wide range of vocational skills of our members to good use and in addition provide financial support in the start-up phase of the enterprise. The importance of this initiative was also recognized by the Rotary Foundation that provided a grant to match our own contribution.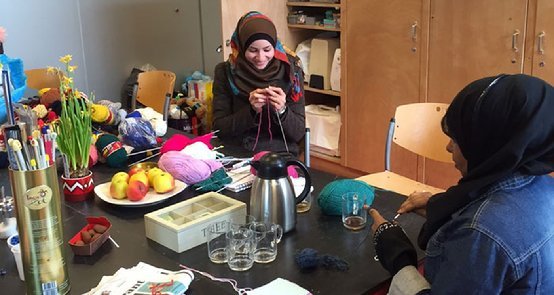 _________________________________________
Theme: Empowering Women
Our club is dedicated to sponsoring projects that empower women.  In addition to assisting De Nieuwe Jurk locally, our International committee is actively pursuing a project in India that will better the lives of women.