Pony Event
PONY EVENT
The Pony Event an annual event as part of our Rotary year.
Children from underprivileged backgrounds can learning all about ponies at Stal De Vlierhof in Hollandsche Rading. The children are taught how to tame and care for ponies, they take pony and wagon rides, roast marshmallows, and enjoy homemade treats.
There are also multiple activities to entertain the children busy, from "find the horseshoe" and pony photo sessions to reading comics and making crafts. From all the smiles on the faces of the children, RCHI members and volunteers, it is always a memorable and enjoyable afternoon.
We are so grateful to Stal De Vlierhof's Marion van Eck and her pony club members for working with our club on the Pony Event. We also are very appreciative that students from the International School in Hilversum volunteer their time each year.
VIDEO IMPRESSION
Watch a short video impression of our Pony Event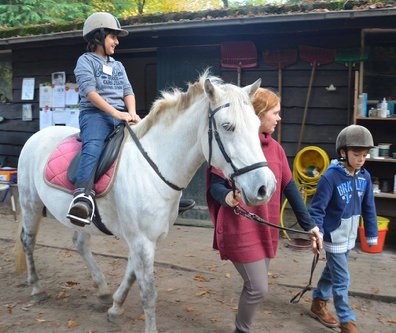 ROTARY HELPT
Our event was also featured on the Rotary Helpt website (article in Dutch)